Taiwan
Taiwan Sex Guide advises where to find sex, working girls, prostitution, street hookers, brothels, red-light districts, sex shops, prostitutes, erotic massage parlors, strip clubs and escorts in Taiwan, Asia.
Taiwan (Traditional Chinese: 台灣 or 臺灣, Simplified Chinese: 台湾 tái wān) [1] is an island nation of about 36,000 km² located off the coast of southeastern mainland China, southwest of Okinawa and north of the Philippines. The island is officially known as and governed by the Republic of China (中華民國 Zhōnghuá Mínguó) or ROC. Shaped roughly like a sweet potato, the nation is home to more than 23 million people and is one of the most densely populated places in the world. Besides its crowded cities, Taiwan is also known for steep mountains and lush forests. In addition to the island of Taiwan, the Republic of China also governs the tiny Pescadores (Penghu), Quemoy (Kinmen/Jinmen), and Matsu.
While the political status of Taiwan is a somewhat controversial and sensitive issue, from a traveler's point of view, Taiwan is under the de facto control of a different government from mainland China, and in practice operates as a separate country. This page does not represent a political endorsement of the claims of either side of the dispute.
Sex Scene and Prostitution
Prostitution in Taiwan remains illegal under a 1991 law, but is under active consideration of reform following a Constitutional Court decision that it violated the Constitution. According to media, a South Korea prostitute charges $344 (10,000 Taiwan Dollars) for sex with paying clients in Taiwan. Due to a crackdown of pornography and prostitution in South Korea, more escorts are traveling to Taiwan on tourist visas and working for several weeks at a time. There are over 100,000 prostitutes working in Taiwan, and over 2 million clients who pay for sex.
Regions
Northern Taiwan (Hsinchu, Hsinchu County, Keelung, New Taipei, Taipei, Taoyuan County, Yangmingshan National Park)
the capital city, main airport and technology hub of the island
Central Taiwan (Changhua County, Miaoli County, Nantou County, Sun Moon Lake and Taichung)
scenic mountains and lakes and major national parks
Eastern Taiwan (Hualien, Hualien County, Taitung County, Taroko Gorge, Taitung, Yilan County)
Hualien and Taitung are cut off from the rest of the island by the central mountains; this is a region of great natural beauty
Southern Taiwan (Chiayi County, Kaohsiung, Pingtung County, Tainan and Yunlin County)
the tropics of Taiwan with beaches and palm trees and the second largest city
Outlying Islands (Green Island, Kinmen, Matsu, Orchid Island, Penghu)
A couple of small islands that are popular getaway destinations with the locals. Some of them very far offshore and near Mainland China.
Cities
Taiwan has many large cities and towns. Below is a list of ten of the most notable. Other cities are listed under their specific regional section.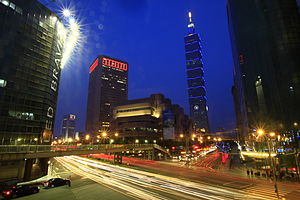 Live Sex Cams
Can I watch Live Cams in Taiwan? - Yes, you can! Basically you can watch our online live sex shows for free anywhere in the world if you're connected to internet. You can choose any girl from our trusted Live Sex Cams! Join to get 10 free private teasers and 9.99 credits for free!
Live Sex Cams are booming at the moment. Webcam models can be found from all over the world and you can find girls, guys, trannies, couples and groups of different ages performing to you. Watching live sex shows is usually free, but if you buy some credits, you will have much better chances to see adult action as desired! It's possible also to hire a webcam model to a private chat room where you can ask the person to fulfill your fantasies.
Dating
Dating in Taiwan can be a bit tricky due to cultural differences, so your best bet is to sign up for a dating site before your trip so you can meet a few locals ahead of time. AdultFriendFinder.com lets you meet local members in Taiwan and get to know them on a personal basis before you arrive. Take advantage of site features like live chat and member to member webcams so you can begin flirting before arranging a face-to-face meeting. Since your time in Taiwan may be limited, get to know each other's desires beforehand, so that when you meet you can start having some real fun.
Gay & Lesbian
Taiwan is one of Asia's most progressive countries as far as lesbian, gay, bisexual, transgender (LGBT) rights are concerned, not only since the government attempted to legalize same-sex marriage in 2003 (which stalled without passage), the first country in Asia to attempt to do so. Taiwan is also described as the most liberal after approximately 65,000 attended the Taiwan Pride parade in 2012, making it the largest LGBT event in Asia.
Escort Services
Escorts in Taiwan:
Stay Safe
WARNING: Taiwan treats drug offenses extremely severely. The death penalty is mandatory for those convicted of trafficking, manufacturing, importing or exporting more than 15 g of heroin, 30 g of morphine, 30 g of cocaine, 500 g of cannabis, 200 g of cannabis resin and 1.2 kg of opium, and possession of these quantities is all that is needed for you to be convicted.
Unauthorized consumption can result in up to 10 years' jail, or a heavy fine, or both. You can be charged for unauthorized consumption as long as traces of illicit drugs are found in your system, even if you can prove that they were consumed outside the country and you can be charged for trafficking as long as drugs are found in bags that are in your possession or in your room, even if they aren't yours and regardless of whether you're aware of them - therefore be vigilant of your possessions.
Taiwan is very safe for tourists, even for women at night. This is not to say, however, that there is no crime, and you should always exercise caution. In crowded areas such as night markets or festivals, for example, pickpockets are a known problem. However, it is fair to say that the streets of Taiwan are generally very safe and that violent crime and muggings are very rare.
See Also