Glasgow
From WikiSexGuide
Glasgow Sex Guide advises where to find sex, working girls, prostitution, street hookers, brothels, red-light districts, prostitutes, erotic massage parlors, strip clubs and escorts in Glasgow, Scotland.
Glasgow is the biggest city in Scotland, with a population of about 600,000 in the city itself and over 2 million if the surrounding towns of the Clydeside conurbation are taken into account. Located at the west end of Scotland's Central Belt on the banks of the River Clyde, Glasgow's historical importance as Scotland's main industrial centre has been challenged by decades of change and various regeneration efforts. Today the third largest city in the entire United Kingdom by population, it remains one of the nation's key economic centres outside London.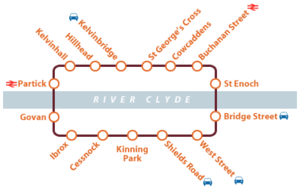 Sex Scene and Prostitution
In the United Kingdom, prostitution itself (the exchange of sexual services for money) is legal but a number of related activities, including soliciting in a public place, kerb crawling, owning or managing a brothel, pimping and pandering, are crimes.
It is illegal to buy sex from a person younger than 18, although the age of consent for non-commercial sex is 16.
Glasgow Female Escorts
Check out WikiSexGuide Adult Classifieds!
Red Light District
The main Red-light district area is around Blythswood square and south of that towards Argyle street.
Prostitutes and Sex Workers
The majority of women involved in Glasgow's prostitution are citizens of this city who find themselves socially excluded and unable to participate in the life of the city.
Street Hookers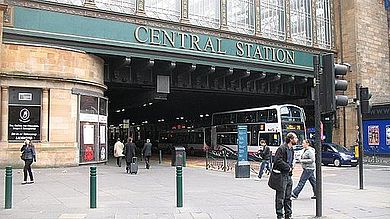 Glasgow City Council recognises street prostitution as a significant social problem in Glasgow, which affects women, families and communities. As with other social problems the Council has a lead role to play in tackling the causes and the impact of prostitution. The Council is therefore publicly stating its commitment to taking action on this issue, which has blighted the lives of so many Glasgow women for so long. Women are often involved in prostitution because of their need to fund drug use and because they have no other viable or legitimate means of earning the amount of money which they require.
Street workers usually asks from £20 to £50 for short time service.
You can find street walkers in Galasgow in the area west of Central Station. Specifically:
The western end of Argyle Street
Cadogan Street
Holm Street
Wellington Lane
West Campbell Street
Wellington Street
Blythswood Street
Douglas Street
Strip Clubs & Lap Dance
Here is a list of strip clubs in Glasgow:
Diamond Dolls • 39 Mitchell Street • 01412263490
Forbidden • 96 Maxwell Street • 0141 221 4657
Platinum Lace • 24 Drury Street • 01412290714
Seventh Heaven • 15 Elmbank Gardens • 01412212272
Brothels
Most, if not all of of the prostitutes in Glasgow operate out of apartments or massage parlors (illegal brothels). half of the illegal brothels are run by the Albanian Mafia in London and they have an effect to Glasgow also.
There are a lot of massage parlors, just chose one and enjoy.
Erotic Massage Parlors / Saunas
Some people think that saunas in Glasgow are not as good as in Edinburgh.
Here are few massage parlors ans saunas in Glasgow:
The Lane, 60 Robertson Street, Glasgow, G2 8LY. T. 0141 221 1802
New Blythswood, 41b York Street, Glasgow, G2 8JQ. T. 0141 204 3434
St Enoch Club, 56 Howard Street, Glasgow, G1 4EE. T. 0141 226 5258
Venus Sauna, 72 Sandyford Place Lane, Glasgow, G3 7HS. T. 0141 221 8722
Xanadu, 17 Royal Crescent, Glasgow, G3 7SL. T. 0141 332 2277
Transsexuals / Shemales
The Internet is the best way to meet trannies in Glasgow.
Gay and Lesbian
Here are few Gay Saunas and Bathhouses in Glasgow for men:
The Pipeworks Glasgow, 5-10 Metropole Lane
The Lane Sauna, 60 Robertson Street
Here are some Bars, Pubs and Clubs for mixed LGBT customers:
MILK Glasgow, 17 John Street
Speakeasy, 10 John Street
Underground Glasgow, 6a John Street
Polo Lounge, 84 Wilson Street
Riding Room, 58 Virginia Street
The Merchant Pride, 20 Candleriggs
Delmonicas, 68 Virginia Street
Court Bar, 69 Hutcheson Street
AXM Club, 80-90 Glassford Street
Sexual Services for Women
Sex Shops & Adult Stores
Here is a list of sex shops in Glasgow:
Silk Secrets, 01415721017. Fax: 01412210959. 308 Argyle Street
Ann Summers, 01412481218. 145-147 Argyle Street
Luke & Jack, ex Pillow Talk, 01415525699. 45 Virginia Street
Stuff, 01412263546. 100 Union Street
Adult Shop, 01415529774. 247 Gallowgate
Soho Books, 01415522594. 281 Gallowgate
Party Times, 01415528300. 212 London Road
Ann Summers, 08700534089. 102 Braehead Shopping Centre
Agent Provocateur, 01412212538. 213 Ingram St.
Ann Summers East Kilbride Store, 08700534056. 27b the plaza
Ann Summers, 08700534008. 55-57 Sauchiehall Street
Escort Services & Agencies
There are lots of different kind of escorts online.
Sleeping
There are Hotels and Guesthouses around hooker streets like Argyle street or Cadoggan. They are used to girls and most are really girl friendly, but just make sure with the receptionist that you'll bring company.
Stay Safe
Whereas prostitution and other sex work is legal in Scotland, 'soliciting' (i.e. prostitutes soliciting for business in the street), 'kerb crawling' (that is 'punters' driving or walking around obviously looking for sex workers) are both illegal, so avoid driving or walking around obvious red light district. The main trouble spots in the city have historically been the Blythswood Hill and Anderston areas close to the M8 motorway - a busy office district by day, but usually otherwise deserted in the evenings and on weekends. 'Running a brothel' is also illegal, so 'massage parlours' and brothels can be and are 'busted' by the police. If you are in a brothel/'massage parlour' which is raided by the police you may be taken into custody and asked questions you don't want to answer.
Glasgow is like any other big city: it has safe areas and less safe areas, and the basic common sense rules apply. The centre of Glasgow is safe and you should not encounter any problems. All of the city centre and tourist areas are well policed. During the day, the City Centre also has many 'information officers' in red hats and jackets who should be able to assist you if needed. Despite what its local reputation may be, being a Western European city, Glasgow ranks among one of the safest cities in the world. Glasgow does indeed have some very dangerous areas - particularly in some northern and eastern suburbs - where drug related crime for instance is rife, but these are well away from the centre and you would be unlikely to venture into them unless you were making a conscious effort to do so.
Crime in the city centre is usually limited to drunken and rowdy behaviour late in the evenings - hotspots include the southern end of Hope Street next to Central Station, and under the 'Heilanman's Umbrella', the railway bridge over Argyle St adjacent to Central Station; and the western end of Sauchiehall St which have large concentrations of bars and nightclubs. There is usually a heavy police presence anyway in these areas on Friday and Saturday nights to defuse any problems. The West End fares better, but be aware that the back streets off Byres Road and around the University can quickly disorientate a stranger unfamiliar with the area in the hours of darkness.
Although you'll see it being worn everywhere by the locals, if you buy any piece of Celtic or Rangers-related clothing as a souvenir, be wary of wearing it in public as it can lead to confrontation - particularly in the evenings. Most bars and clubs in the centre of the city universally ban all football colours, regardless of team.
See Also