Reeperbahn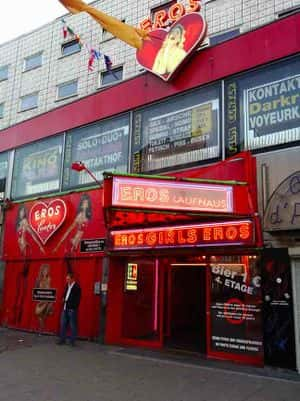 Reeperbahn Sex Guide advises where to find sex, working girls, prostitution, street hookers, brothels, red-light districts, sex shops, prostitutes, erotic massage parlors, strip clubs and escorts in Reeperbahn, Hamburg.
The Reeperbahn is a street in Hamburg's St. Pauli district, one of the two centres of Hamburg's nightlife and also the city's Red-light district. In German language it is also sometimes described as die sündigste Meile (the most sinful mile).
WARNING: Some women are scamming people on the Reeperbahn in Hamburg, both street walkers, who will take you to an apartment, and women in windows on Herbertstrasse. They will agree to things for 30 or 50 Euros, take your money, put it away out of the room, then return and demand more money and never render the service. Instead, they will insist you go to an ATM for more money. I would avoid going to Hamburg until someone ends this practice. (WikiSexGuide User, June 2016)


Recommendation: Never pay anything advance, just show her the money if the girl insists you to pay first. If showing the money is not enough for her, just walk away.
Information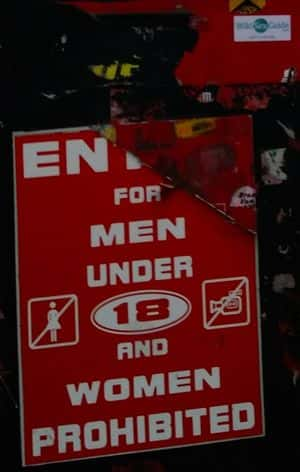 The street is lined with restaurants, night clubs, discotheques and Bar establishment bars. There are also strip clubs, adult shops, Brothels, a sex museum and similar businesses.
The 'lang de Operettenhaus, a musical theatre, is also located at the Reeperbahn. There are other theatres at the Reeperbahn (St. Pauli Theater, Imperial Theater, Schmidts Tivoli) and also several Cabarets/Varietés.
A famous landmark is the 'lang de Davidwache, a police station located on the South side of the Reeperbahn at the cross street lang de Davidstraße. Street prostitution is legal during certain times of the day on lang de Davidstraße. The Herbertstraße, a short side street off the Davidstraße, has prostitutes behind windows waiting for customers. Since 1933, large screens block the view into Herbertstraße from the adjacent streets. Since the 1970s, there have been signs saying that entrance to the street is prohibited for women and juveniles; however, it is a public road which anyone may enter.
The lang de Große Freiheit ("Great Freedom") is a cross street on the North Side with several bars, clubs and a Catholic church. In former years, several sex theatres here (Salambo, Regina, Colibri, Safari) would show live sex acts on stage. As of 2007, the Safari is the only live sex theatre left in Germany. The popular table dance club Dollhouse now takes the place of the Salambo. Hotel Luxor, Hamburg's oldest brothel that had operated on this street for 60 years, was closed in 2008. The street's name comes from the fact that Catholics were allowed to practise their religion here at a time when this district did not yet belong to Hamburg; they were forbidden from doing so in Protestant Hamburg proper.
In 1967, Europe's largest brothel at the time, the six-floor Eros Center, was opened on the Reeperbahn. It was closed in the late 1980s amidst the AIDS scare.
At a major trial during 2006/2007, ten members of the "Marek Gang", which controls brothels on and near the Reeperbahn, were charged with Pimping. The judge rejected the charge of forming a criminal gang and handed out suspended sentences: the men had started relationships with young women in local discotheques in order to recruit them to work in their brothels, an illegal practice if the women are under 21 years of age; some men had also abused some of their women.
Due to the problems with prostitution and the high crime rate, in 2007 the Senate of Hamburg enacted a ban on weapons in the Reeperbahn area. The only other such area with a weapons ban in Hamburg is the lang de Hansaplatz, St. Georg, Hamburg St. Georg.
The St Pauli Preservation Society decries the ongoing gentrification of the area. Several old-timers who date August 2012 blamed the decline of the Reeperbahn's prostitution and pornography businesses on the rise of discotheques and cheap bars that attract teenage customers.
The British newspaper once called Reeperbahn; "the dirtiest area in Europe" and said it can compete only with the Place Pigalle in Paris, the Damstraat in Amsterdam and the Wenceslas Square in Prague. While the Reeperbahn is gray at the daytime and the garbage truck dispose of the remains of last night, it transforms at night in a fluorescent-colored, vibrant and sinful nightlife area full of revelers, tourists and local neighborhood shapes.
Tips for your Reeperbahn Visit
Repeat customers usually get better service than tourists. It is advisable to pretend that you are in city for a longer period of time. This way you get better service because she wants to see you again to get more money. Be aware of the fact, that there are some scammers that want to squeeze out as much cash out of you as possible and returning as little as necessary or nothing at all.
When you negotiate the price make sure:
• what is the maximum time
• how many times you will be able to cum
• are you allowed to change positions during intercourse or does extra positions cost more
You will avoid to get scammed if you make things clear from the beginning. Some hookers (usually the German whores that believe they are something better than their Latina and eastern European counterparts) promise you everything. Don't lose your head! If you do, this may happen: Suddenly she will only allow you to lower your jeans a little and will start to give you a hand job. She will ask for more money for oral sex, than she will charge another 20€ if she takes off her bra and each other promise will set you back more and more financially without any real benefit. This scam is designed to get you to a point when you will just say, NO and leave with less euros and no satisfaction at all. Rather give up your initial investment of 30 € and venture for a new girl if you get caught in this trap. The girl has secret alarm buttons in her room and within a short time 2 or 3 flatheads with pitbulls will be waiting in front of her room and not let you leave before you pay her. They will ask for money themselves. Usually pay is before service. However it is advisable to pay after if possible or deposit the money on a table visible for the lady so she can take it after the job is done.
More Tips for your Reeperbahn Visit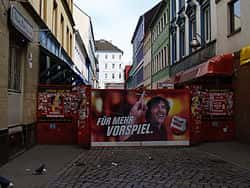 The Reeperbahn doesn't come to life before the evening; a good time to visit is after 9 p.m.
It gets very crowded on the weekends; the area is safe thanks to the police presence, but you should still be cautious and beware of pickpockets.
If you are lured into a strip bar with a free entry, expect to shell out around $20 for your first drink.
Getting there: Metro Stop "Reeperbahn" or "St. Pauli"
See Also