How to identify a cheap prostitute
When you have targeted a prostitute, it's always good to know what kind of working girl you are dealing with. In some situations she might be also an undercover cop or a dude!
Tips and Tricks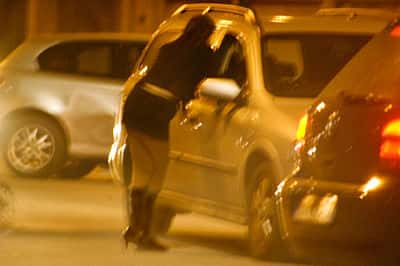 Here is a list of handy tips and tricks for properly identifying them:
Bad smelling breath = hooker
Breath smelling to donuts = cop
Five o clock shadow = dude
Semen on her hair = hooker
Cheddary smell = dude or hooker
Knife scars = dude or hooker
Real jewelry = dude or cop
Visible infection = hooker

Watch Live Sex Shows anywhere in the world!


See Also