Malaga
Malaga Sex Guide advises where to find sex, prostitution, street hookers, brothels, red-light districts, prostitutes, erotic massage parlors, strip clubs and escorts in Malaga, Spain.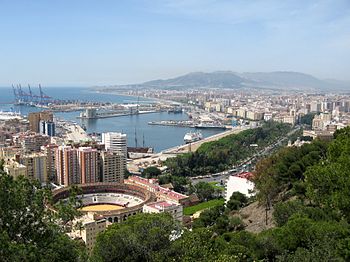 Málaga is a large city in the southern Spanish region of Andalucia and capital of the Málaga Province. The largest city on the Costa del Sol, Málaga has a typical Mediterranean climate and is also known as the birthplace of the artist Picasso.
Sex Scene and Prostitution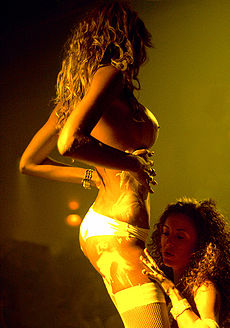 Prostitution is kind of legal in Spain, the truth is that prostitution exists in a legal vacuum. Sex workers are not penalized, instead the pimps are the ones who are punished. With 90% of prostitutes in Spain said to be illegal immigrants, brought into Spain through illegal human trafficking, the circumstances of many prostitutes leave them in legal limbo.
Check out also: Fuengirola, Torremolinos, Marbella
See Also: Prostitution in Spain
Red Light Districts
Hookers in Malaga have been 'given' an area where they can ply their trade without police interference. The plot of land, which is in the same area of the Guadalhorce Industrial Estate in Malaga where they currently work, does not breach municipal regulations. Malaga City Hall is improving the plot by fixing up access routes and installing bins, so everything points to a definitive solution for the city's 'prostitutes'. A local made it illegal for them to carry out their activities within 200 metres from schools, homes or businesses. In the months following the new laws, many prostitutes complained they were being "persecuted" by police and "given no alternatives".
The women, many of them living in Spain illegally, have created the Association for Women, Transsexuals, Transvestites and Sex Workers in Spain, the first of its kind in Malaga Province. They intend to request grants to provide hygiene facilities and condoms, as well as carrying out talks and training courses which can help to get them off the streets. Malaga City hall has already approved a programme to improve the conditions of women working in the sex trade, with a budget of €350,000.
Prostitutes and Sex Workers
There are prostitutes in Malaga from different parts of the world. Working girls are for example from many different countries of Europe, Africa and South America.
The city hall has said that it opposes the suggestion from a Malaga residents' association that prostitutes should be encouraged to practise their profession on a site in the area known as Arraijanal, not far from Plaza Mayor and Guadalmar. The Centro Sur residents' association had suggested the site near Plaza Mayor as an alternative for the prostitutes now working on the industrial estate and in the central Alameda de Colón, and adjacent streets, where they would not risk fines from the police. The new bylaw penalises offering or soliciting sexual relations within 200 metres of homes, schools or businesses. Neither do the prostitutes themselves like the idea of Arraijanal as it is an area of wasteland not far from the beach and they believe it to be more dangerous.
Street Hookers
Some town halls prefer to 'tolerate' street prostitution and simply remove it from the city centre, as is the case in Malaga where prostitutes operate on an industrial estate where there are numerous brothels near to the airport. It is the same with other towns and cities who prefer the attitude of 'out of sight, out of mind'. However, Malaga's move is causing concern amongst groups that work with prostitutes. They say that there are few votes to be won by trying to resolve prostitution and there is still a long way to go to bring forward any serious proposals to deal with it.
You can find street walkers in Malaga from these areas:
Guadalhorce industrial estate.
Strip Clubs & Lap Dance
Because there are many tourists in Malaga, you have to be very careful when visiting strip bars as scams happen where the tourists are. Never go to the nude bars when you are too drunk or you may end up getting a big bill.
Coyotes • Benalmadena Costa • 0034 666 332 385
Brothels / Whorehouses
Here is a list of brothels in Malaga:
PISCIS, C/ Azucarera cruce con C/ Ecuador. GPS 36.693810, -4.487358. Prices: 30min costs 40 - 50 euros.
S´CANDALO, C/ Diderot 2 Polígono Industrial Guadahorce. GPS 36.691071, -4.467314. Prices: 30min costs 80 - 100 euros.
YULIA, C/ General Duque de Aveiro, 2. GPS 36.658981, -4.489883. Prices: 30min costs 50 - 60 euros.
D´ANTONY, C/ Vendesa 19 Bajo. GPS 36.714169, -4.422710. Prices: 30min costs 80 - 100 euros.
LATIDOS, C/ Fidias 9 Pol Industrial Santa Bárbara. GPS 36.691078, -4.463920. Prices: 30min costs 60 - 80 euros.
OASIS, c/dinamarca 16. GPS 36.645920, -4.500806.
Erotic Massage Parlors
There are a few good options in Malaga for someone who is looking for a sensual massage with a happy ending. You can always visit a massage salon, where you can get a massage and a Hand Job. Luckily there are also many independent escorts and masseuse girls who provide erotic massage in Malaga. Most Malaga brothels also have erotic massage options in their menu´s and usually a Happy Ending massage costs about the same as sex at these bordellos.
Erotic massage parlours in Malaga:
Transsexuals / Shemales
There are many pretty transexuals in Malaga. Some of the Malaga t-girls work independently and some work for the escort agencies. These TS/TV/TG or CD girls usually want minimum of 100 € for sex. Tranny street hookers are not common in Malaga, but on the weekends you may find some from the street prostitution areas. Just be careful with them.
+34 603 320 291 - http://www.malagamassage.com/
info@malagamassage.com - Urbanication Sitio e Calahonda 29649 Málaga, España
Gay and Lesbian
The rights of lesbians, gays, bisexuals, and transgender (LGBT) persons in Spain have undergone several dramatic changes in recent decades. Today Spain provides one of the highest degrees of liberty in the world for its LGBT community.
Today, Spain is one of the eleven countries around the world that allows same-sex marriage and has the most progressive laws, since they also permit adoption by same-sex couples.
Bars for LGBT guests:
El Carmen, Plaza de la Merced, 21
Gay massages (access only for men):
Malagamassage, Calle Beamar 5
Gay Prostitutes:
You can try to find gay prostitutes in Malaga in the area known as Arraijanal, not far from Plaza Mayor and Guadalmar.
Swingers
Lover's House - Insistently chosen, year after year, as the best swingers club in Spain by many. It is located in a nice area near the Costa del Sol. This place is only opens on Saturdays and access is limited to members and guests with previous booking.
Swingers Midnight - One of the most well known swinger proposals for couples in the whole of Spain. Swingers Midnight works as an association with scheduled events for their members and occasional guests, that usually take place on Saturdays, starting in the afternoon and going on till the early morning. The parties are held in a large and gorgeous house, located nearby Algeciras, that combines varied indoor and outdoor settings. Only couples and single girls are admitted.
La Macarena - SwingerS hotel located in a calm spot near Vélez-Málaga, with broad experience in offering a most exciting atmosphere for sexy couples.
It is the most known hotel for swingers in Spain and an excellent point of departure to discover interesting places in the surroundings. Do not miss a visit to the nude beach of Cantarriján nearby.
Playa Papúa, Torremolinos.
BDSM
There are few good dominatrix escorts in Malaga and couple BDSM groups that gather together monthly.
Sexual Services for Women
There are lots of local and tourist men on party mood, so it shouldn't be difficult to share a night with one of them.
Sex Shops & Adult Stores
Here are some sex shops in Malaga:
Amsterdam Duquesa de Parcent, 1. Tel:+34 952 600 278
Amsterdam, Calle Tomas Heredia, 20. Tel:+34 952 600 283
Blue Vision, Calle Cordoba, 14. Tel:+34 952 604 569
Escort Services & Agencies
There are many escort agencies in Spain. Nearly all of them provide 24h outcall services to hotels, some even provide outcall services to private residences.
Malaga is an important city port and in the top 5 most visited Spanish city by tourists. The capital of the Costa Del Sol and a busy business centre, Malaga is always high on the list for Mediterranean cruises. Its a city that attracts tourists from all over the world and with it, wealth. Its a place to be seen and a place where every pleasure can be enjoyed with relative ease and anonymity, in comparison to other European cities. Malaga escorts are beautiful, glamorous and there are several high class escort agencies that provide outstanding 24h escort services. Many of the best escort services in Malaga can be found by looking up Marbella escort services - who often provide 24h escort services from Sotogrande in the East of the Costa Del Sol and as far as Malaga in the West. If you are looking for high quality, professional escorts in Malaga, then Marbella escort agencies are a good place to start.
There are many independent escorts that also operate in the Malaga area. The majority of these models speak only Spanish and it is often difficult to rely on published photos. But websites like MundoAnuncio and MilAnuncios is a good place to start. One English Escort in the Costa del Sol is Stephanie Elite.
Escort agencies in Spain have sometimes been accused of using fake photos or a generic photo for 3 or 4 similar models. However, professional standards have been raised significantly in recent years and with modern technology available to clients like Google's reverse image search it now makes it difficult for agencies to be fast and loose with the truth. VIP Escorts Spain is a good of example of a modern escort services website, with covereage in Malaga, that boast a selection of VIP escorts with REAL photos. They are also two of only a handful of escort services that have both English and Spanish telephone operators.
Sleeping
There are many good GFE hotels in Malaga and most hotels are cheap or average prices. There are also many apartments available for rent.
Stay Safe
Watch out the pickpocketing and street vendors who are trying to sell you knock offs at the night time.
See Also