Copenhagen
From WikiSexGuide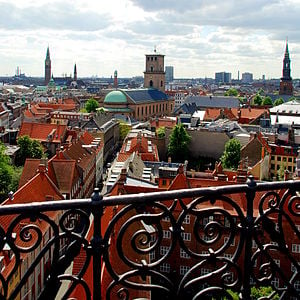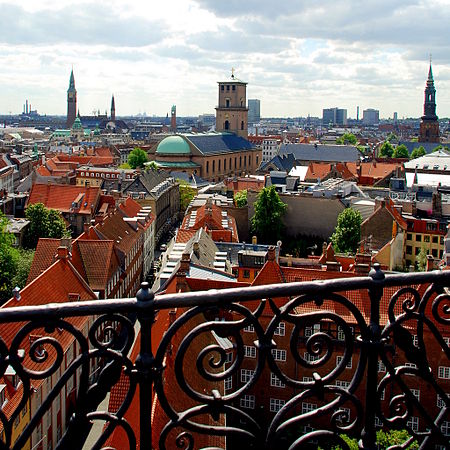 Copenhagen Sex Guide advises where to find sex, working girls, prostitution, street hookers, brothels, red-light districts, prostitutes, erotic massage parlors, strip clubs and escorts in Copenhagen, Denmark.
The capital of Denmark is Copenhagen (Danish: København) and the conurbation that a million Danes call home. This "friendly old girl of a town" is big enough to be a metropolis with shopping, culture and nightlife par excellence, yet still small enough to be intimate, safe and easy to navigate.
Sex Scene and Prostitution
Prior to 1999, a person was permitted to engage in sex work only if prostitution was not his or her main source of income. Prostitution was then fully decriminalized on 17 March 1999 when changes were made in the penal code (Straffeloven); in practical terms, prostitution had been tolerated for many years prior to the change in legal status. Both selling and buying sexual services are legal, but activities such as operating brothels and pimping are illegal. Also, the age of consent in Denmark is 15 years, but is 18 years for anyone wishing to undertake or purchase sex work. The Danish police have a special "morality" unit (sædelighedspolitiet) to enforce the state's prostitution laws.
Like many other European cities, many sex workers in Copenhagen now use internet-based advertisements for in-call and out-call services.
Copenhagen Female Escorts
Check out WikiSexGuide Adult Classifieds!
Escort Information
A little note on various nationalities, though. A lot of girls are of course Danish, but anyone advertised as even remotely brown in color will generally be African with a few Brazilians among them. "Italians" and other South European nationalities are always Eastern Europeans, and if Thai girls are usually advertised as such or just "Asian lady".
First hour usually goes for 1000-2000 kr. Following hours are 500-1500 kr.
Ekstrabladet: A newspaper with hundreds of ads every day from all over the country. You can also read the ads on the web to on www.ekstrabladet.dk. Click on "Massage & escort" to the left. Do not be afraid to call. All Danes girls speak English and the foreign girls will also.
www.real6.dk: An on-line selection of escort ads. Most pictures are quite truthful if not recent. They don't have an English version, so look to the left on the screen for "Piger på vagt i dag" (girls at work today). There are 4 categories: Copenhagen / Zealand / Jutland / Funen. Click on your favourite spot and enjoy. Don't expect replies to emails, though. You can get lucky, but a quick phone call is always the best. They also have an escort service section that should be easy to find.
Red Light Districts
The traditional center for prostitution in Copenhagen is the district behind the Copenhagen Central Rail Station (mainly Istedgade, Halmtorvet and Skelbækgade). At the commencement of 2009, the number of street-based sex workers and sex-oriented businesses in the area was declining, but there appeared to be a growth in numbers by the middle of that same year. Most of the people entering the industry originated from Eastern Europe and Africa. But there is no specified Red-light district like the ones in Germany and Amsterdam.
Prostitutes and Sex Workers
Price of prostitutes in Copenhagen is about 1000-2000kr an hour and 500-1000kr for 30 min.
Street Hookers
The Streetwalkers are mostly either Danish junkies or women from Africa and Eastern Europe. In Copenhagen you would want to head towards Skelbækgade. It is just off the main "porn street" called Istedgade behind the central station. Area is pretty safe. Loads of traffic and drunk young people as well. Average price for quickie is 300kr-800kr.
Strip Clubs & Lap Dance
Check out WikiSexGuide Adult Classifieds!
Copenhagen, Denmark has many different strip clubs to choose from. Unlike in America, most strip clubs allow you to masturbate if you choose to take a private lap-dance in a booth.
Where to find Strip Clubs in Copenhagen
Kongens Nytorv 19 Copenhagen, Denmark
Club Type: Topless Dancer Ethnicity: Mixed Hours: - Daytime Cover: 100 Nighttime Cover: 100 Dance Prices: Drink Prices: 4
Features: Beer and/or Wine Only, Full Bar, Nude Dancers, Nude Lap Dances, Private Lap Dance Rooms
3326 3330
Istedgade 28 Copenhagen, Denmark
Club Type: Nude Dancer Ethnicity: Asian Hours: 9pm - 5am Mon - Sat Daytime Cover: Nighttime Cover: Dance Prices: Drink Prices: 60
Features: Full Bar, Bottle Service, Couple Friendly, Nude Dancers, Nude Lap Dances, Bed Dances, Private Lap Dance Rooms, VIP Room, Shower Shows
(+45) 33 31 46 86
Hausergade 34 Copenhagen, Denmark
Club Type: Nude Dancer Ethnicity: Mixed Hours: 10pm - 5am Mon - Sat Daytime Cover: 0 Nighttime Cover: 80 Dance Prices: Drink Prices: 100
Features: Beer and/or Wine Only, Full Bar, Bottle Service, Non-Smoking, Bikini Dancers Only, Topless Dancers, Nude Dancers, Bikini Lap Dances Only, Topless Lap Dances, Nude Lap Dances, VIP Room, Prepay Private Dances
+45 33 21 42 04
Istedgade 38 Copenhagen, Denmark
Club Type: Nude Dancer Ethnicity: Mixed Hours: 15.00 to 05.00 Daytime Cover: 100 Nighttime Cover: 100 Dance Prices: 100 Drink Prices: 10
Features: Beer and/or Wine Only, Full Bar, Bottle Service, Couple Friendly, Non-Smoking, Bikini Dancers Only, Topless Dancers, Nude Dancers, Bikini Lap Dances Only, Topless Lap Dances, VIP Room, Prepay Private Dances
Helgolandsgade 2, st. Copenhagen, Denmark
Club Type: Nude
+45 3321 7819
Colbjørnsensgade 6 Copenhagen, Denmark
Club Type: Hostess Club
3322 3946
Gammel Kongevej 7 Copenhagen, Denmark
Club Type: Nude
3331 6612
Trommesalen 5 Copenhagen, Denmark
Club Type: Nude
3331 3256
Gammel Kongevej 7 Copenhagen, Denmark
Club Type: Nude
Brothels
See Also: Brothels in Copenhagen
2610 Rødovre Tlf: 36 72 73 6
This brothel has many options to choose from and many different girls working. Example 30 minute costs 1100kr. You can see their girls and complete menu from http://seductiongirls.net
Jyllingevej 139 Rodovre TLF The best looking girls and girls offering OWO and CIM. They have mostly Hungarian porn stars and prices start from 500 kr. Menu and girls http://www.mansiongirls.dk/
Located about 15 min from city centre with train. Hot blonde girls mostly. Menu and girls: http://www.romantica.dk/pigerne/clara
Erotic Massage Parlors
Check out WikiSexGuide Adult Classifieds!
There are plenty of massage parlours with danish massage girls. The only problem with them is that it is very difficult to get an hand jobs or blow jobs from them. The danish women will not do it because it is against there dignity.
On the other hand it is possible to find danish women who also will do massage and hand job but then it is real prostitutes with high prices.
As in every other major city you will find a lot of Asian Massage Parlors. Some of them offer just Massages. Most of them offer more. AMP´s are a niche in the Danish market. The bulk of the parlors are great honest brothels. They have usually a written menu the contents of which can be adequately translated using the translation table from an earlier post. Expect 5-700 kr for a CBJ. 800-1200 kr for half an hour of "everything soft". This means everything covered but no other kind of restrictions. As for the price of extras, expect a BBBJ with CIM to cost 800-1000 kr, but don't expect to be able to persuade her.
The parlors are generally your best options, unless you really like escorts. You know what you order, and you generally get it always. Some of the girls are a little too pro, but hey, they can't all be unspoiled innocents.
There are two types of AMP´s in Denmark.
Massage places and Kliniks.
Despite the name they do not always offer a good massage and is in reality only a brothel with girls from Thailand or Philippines.
These places can be found in http://www.eb.dk/massage keyword asian & thai or 'klinikker' . Site is only in Danish, but you can use google translate.
Massage Parlour Locations in Copenhagen
Nordre fasanvej 1.
Take bus no. 14 from the city to 'Den kongelige porcelænsfabrik' in English The Royal Porcelain factory ( George Jensen Outlet), ask the driver to tell you when to exit. When you leave the bus you will see 'Surin massage' which is mentioned below, turn left and go to the nearest traffic light and you will hopefully see the place.
This place is a typical Danish AMP it was once a small store which has been converted into two small massage rooms only divided by a paper thin wall. In the back they have a shower and a kitchen which was full of toilet paper & towels.
The standard price is 300 DKK for 1 hours massage plus 900DKK for 30 mins of sex.
Girls are usually in their mid twenties and have nice cute small tits.
located at allegade29.
Same directions as the one above, check your map and walk 5 minutes. It has a large turnover of women and in more hits that misses.
Price 1 hour of massage + sex is 800DKK
Website: www.surin.dk Location: smallegade 52.
If you follow the directions above you will see it as you exit the bus.
They have usually couple of girls working between ages of 18-40. They offer 1 hour and a hand job for 550DKK. No sex usually. The younger girls are hot, and the two oldies has great hands.
Dogging
There are places, for instance one place at hundige strandpark, near Copenhagen, and also sometimes "trylleskoven" in Tisvilde, North Sealand, but this is more of a dogging concept and not a large nude park.
Dogging has become somewhat the sexbuzz in Copenhagen with various artikles in the webversion of the Danish newspaper ekstra bladet, for instance;
http://ekstrabladet.dk/sex_og_samliv/article2041976.ece
Its in Danish but you can use google translate to read it.
Sex Clubs and Swingers Clubs
See Also: Sex Clubs and Swingers Clubs in Copenhagen
Transsexuals / Shemales
You can find a Shemale escorts in Copenhagen, Denmark from internet and usually a Shemale escort will charge 1000kr-1500kr for half hour or 1000kr-2000kr for one hour. It is quite rare to bumb to a transexual street hooker, but some Asian massage parlors will occasionally have some Ladyboys working. Many gay clubs in the city are also a place to go if you want to hunt down a transexual and fuck them possibly for free.
Gay and Lesbian
Most Danes people speak English very well, so usually it is very easy to get along in Copenhagen. And the laid-back mentality of the Danes and their commitment to human rights have made the country and Copenhagen a relaxed place for gays to live and visit.
Copenhagen Gay Pride parade
Thus, it's not surprising that the official tourism site of Copenhagen promotes the gay life in Copenhagen, also. From one of their press releases: ›The National Association for Gays and Lesbians (LBL) was founded in 1948 as first of its kind. And in 1989, Denmark was the first country in the world to recognise marriage between 2 persons of the same sex. In 1999, it became possible for married gays to adopt the children of their partners. Copenhagen has long been a very tolerant and relaxed capital for both gay Danes and tourists. Centralhjørnet, the first gay club in Copenhagen, opened over 80 years ago, and is still going strong – along with a wealth of other newer gay bars and cafes.‹
Almost all of the gay bars and clubs are located in the city centre around the famous Strøget shopping street. They are all within walking distance of each other.
Annual gay highlight in Copenhagen is the Gay Pride weekend in August. After the Eurogames in 2003, Copenhagen also hosted the 2nd Gay World Outgames in summer 2009, the biggest sports event Copenhagen has ever seen.
Gay Bars
Daily 11:00 – 23:00; Fri, Sat till 02:00; kitchen till 21:30 [ Oscar - Map ] Rådhuspladsen 77 / Farvergade +45 33120999; www.oscarbarcafe.dk Gay & lesbian cafe and bar, very popular with all ages. In good weather with large street terrace. Friday nights with live DJs.
Thu 18:00 – 03:00; Fri, Sat 18:00 – 05:00 [ Pony - Map ] Vester Voldgade 10 +45 52407049 New gay bar in the center of Copenhagen, at night with dancefloor and live DJs.
Mon-Thu 15:00 – 02:00; Fri, Sat 15:00 – 04:00 Mikkel Bryggers Gade 11 +45 33115010
Daily 12:00 – 02:00; Fri, Sat till 03:00 Kattesundet 18 +45 33118549; www.centralhjornet.dk Rustic pub and Copenhagen's 1st gay bar, opened over 80 years ago. Shows or events on Thursday and Sunday from October till April.
Daily 22:00 – 06:00 Studiestræde 24 +45 33127427 Gay bar with tiny dancefloor. Clientele mainly in their 20s and 30s. Best after 01:00.
Bar: daily 15:00 – 02:00; Fri, Sat till 05:00. Restaurant: Wed, Thu, Fri 18:00 – 21:00 Studiestræde 12 +45 33152255; www.jailhousecph.dk On the basement floor gay club in jailhouse style. (Not a cruising club as the name might suggest.) Mixed ages, bears-friendly. On the upper floor restaurant with Danish cuisine. The restaurant is quite small, so it is advisable to book a table in advance on the Jailhouse website.
Daily 14:00 – 03:00; Fri, Sat till 05:00 Studiestræde 33 +45 33910937 One of the oldest gay bars in Copenhagen and still going. Usually very well frequented, even on weekdays. Mixed ages.
Daily 15:00 – 02:00 Teglgårdstræde 3 +45 33127303 Small and cozy gay bar, clientele mainly local regulars. Older guys and bears welcome. Moderate prices. Happy Hour daily from 15:00 till 21:00. First Sunday of the month brunch at 15:00.
Daily 22:00 – 06:00 (best after 01:00) Nørre Voldgade 2 www.nevermindbar.dk Gay club in the center of Copenhagen.
Gay Cruising, Cinemas, Bathhouses & Saunas
Scandinavian Leather Men (SLM) Copenhagen
Open: Fri, Sat, and some Thursdays and Sundays Lavendelstræde 17 (in the backyard on the left) +45 33320601; www.slm-cph.dk Large gay cruising club with 2 bars, playing area, wet room and labyrinth. Very well maintained and with polite staff.
Friday is open bar night, special theme nights on other days – check the agenda and the dresscodes on the club's website. Only members have access to SLM Copenhagen. A membership can be acquired for one month (125 DKK) or one year (500 DKK). Admission: 50–100 DKK (or membership fee)
Daily 12:00 – 07:00; Fri, Sat till 08:00 Studiestræde 31 A www.amigo-sauna.dk Run-down old gay sauna on 3 levels (with the upper level being the most smelly one...) Admission: from 100 DKK
Sexual Services for Women
In Copenhagen, you can find male escorts from internet. Average cost for one hour with male escort including the full service is 500kr-1000kr.
Sex Shops & Adult Stores
This is a guide on where to find adult cinemas, sex cinemas and porn cinemas in Copenhagen.
Pierre Patrick Unique Clothing Gallery
Studiestræde 14 1455 Copenhagen K Denmark +45 3333 9999 Sex Shop
Istedgade 14 1650 Copenhagen Denmark +45 3325 0322 Lingerie, Sex Shop
Pilestræde 6 Galleri K 1106 Copenhagen K Denmark +45 3391 9931 Sex Shop, Lingerie
Istedgade 15 1650 Copenhagen V Denmark Sex Shop
Istedgade 17 1650 Copenhagen V Denmark +45 3331 7640 Sex Shop
Istegade 26 1654 Copenhagen Denmark Sex Shop
Istedgade 30-32 1650 Copenhagen V Denmark +45 3321 9930 Sex Shop
Istedgade 34 1655 Copenhagen V Denmark Sex Shop, Erotic Club
Istedgade 36 1650 Copenhagen V Denmark +45 3322 2300 Erotic Club, Sex Shop
Gammel Kongevej 95 1850 Frederiksberg C Denmark +45 3694 9617 Sex Shop
Arne Jacobsens Allé 12 Field's 2300 København S Denmark +45 3333 0186 Sex Shop
Mikkel Bryggersgade 3A 1460 Copenhagen K Denmark +45 3333 0110 Sex Shop
Studiestræde 12 1455 Copenhagen K Denmark +45 3312 7912 Sex Shop
Sleeping
Copenhagen offers all kinds of accommodation but like the rest of Denmark, prices are high. Most hotels are located in Indre By and Vesterbro. Special rates are often available on the internet or from travel agencies, so look around well ahead of time, rather than spending your holiday budget on sleeping because you booked at the last minute.
See also: Global list of girl friendly hotels
Stay Safe
Copenhagen used to be one of the safest cities in the world and while the situation has deteriorated in recent years, it is still quite safe compared to other cities of the same size. Like any metropolitan area, Copenhagen does experience its share of crimes and recent times have seen an increase in very violent gang-related crimes on Nørrebro. While crime against strangers is mostly of the non-violent type, such as pickpocketing and petty theft, one should take precautions, in particular around busy tourist attractions, in train stations and inside the train to the airport. Due to gang-related conflict, extra precaution is advised in the neighbourhood of Nørrebro and in the western suburbs, i.e., those municipalities located to the west of Copenhagen proper. However there is no evidence that gang members have targeted tourists.
See Also