Copenhagen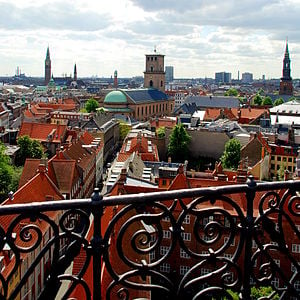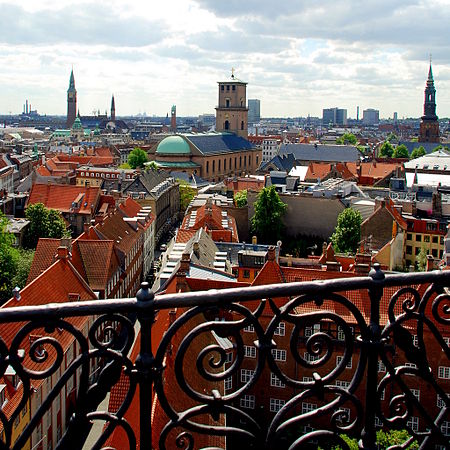 Copenhagen Sex Guide advises where to find sex, working girls, prostitution, street hookers, brothels, red-light districts, prostitutes, erotic massage parlors, strip clubs and escorts in Copenhagen, Denmark.
The capital of Denmark is Copenhagen (Danish: København) and the conurbation that a million Danes call home. This "friendly old girl of a town" is big enough to be a metropolis with shopping, culture and nightlife par excellence, yet still small enough to be intimate, safe and easy to navigate.
Sex Scene and Prostitution
Prior to 1999, a person was permitted to engage in sex work only if prostitution was not his or her main source of income. Prostitution was then fully decriminalized on 17 March 1999 when changes were made in the penal code (Straffeloven); in practical terms, prostitution had been tolerated for many years prior to the change in legal status. Both selling and buying sexual services are legal, but activities such as operating brothels and pimping are illegal. Also, the age of consent in Denmark is 15 years, but is 18 years for anyone wishing to undertake or purchase sex work. The Danish police have a special "morality" unit (sædelighedspolitiet) to enforce the state's prostitution laws.
Like many other European cities, many sex workers in Copenhagen now use internet-based advertisements for in-call and out-call services.
According to the most recent figures of the Danish National Centre for Social Research, published in 2011, there are around 3,200 sex workers in Denmark, including around 600 street prostitutes, the majority of whom are foreign.
Every sixth man in Denmark has purchased sex and the more than 400 brothels in the country turn over 1.2 billion kroner a year, according to statistics from Danmarks Statistik.
Copenhagen Female Escorts

Information About Escorts
A little note on various nationalities, though. A lot of girls are of course Danish, but anyone advertised as even remotely brown in color will generally be African with a few Brazilians among them. "Italians" and other South European nationalities are always Eastern Europeans, and if Thai girls are usually advertised as such or just "Asian lady".
First hour usually goes for 1000-2000 kr. Following hours are 500-1500 kr. Ekstrabladet is newspaper with hundreds of escort, strip show and massage ads every day from all over the Denmark. Do not be afraid to call. All Danes girls speak English and the foreign girls will also speak a little bit.
Most pictures of the Copenhagen sex workers who advertise online are quite truthful if not recent. Some of the websites don't have an English version, but you can use the google translate. There are often 4 categories: Copenhagen / Zealand / Jutland / Funen. Click on your favourite spot and enjoy. Don't expect replies to emails, though. You can get lucky, but a quick phone call is always the best. They also have an escort service section that should be easy to find.
Red Light Districts
Copenhagen has its red light and sex districts just like Amsterdam has its De Wallen and Hamburg has its Reeperbahn.
The traditional center for prostitution in Copenhagen is the district behind the Copenhagen Central Rail Station (mainly Istedgade, Halmtorvet and Skelbækgade). At the commencement of 2009, the number of street-based sex workers and sex-oriented businesses in the area was declining, but there appeared to be a growth in numbers by the middle of that same year. Most of the people entering the industry originated from Eastern Europe and Africa. But there is no window girls like in the Red-light districts of Germany and Netherlands. One annoying thing in the area are the drug-addicts and the outcasts. The street is lined with strip bars and sex shops. [[Prostitution|Prostitutes roam the street corners while on the opposite sides big guys are keeping a watchful eye.
Directions: Most tourist choose the same route when their train arrives at Copenhagen Central Station (Hovedbanegården). If you go up the escalators and take a right you will have Ströget around the corner and Tivoli right in front of you. But there is also the back way, the underground passage towards Vesterbro. Vesterbo area has been cleaned up and the action are now mostly found on one infamous street: Istengade.
Prostitutes and Sex Workers
Price of prostitutes in Copenhagen is about 1000-2000kr an hour and 500-1000kr for 30 min. If you buy sex from the streets the sex can be purchased from the lowest price possible, but it can be more riskier as there are lots of hustlers and scammers involved. In-call escort girls are often your best option as you can see their pictures and sometimes even reviews before meeting her. Massage parlours are the best choice if you like Asian girls. Strip clubs and sex clubs can also be found from the Copenhagen, but at these places sex often cost a lot.
Street Hookers
"Traditionally, Copenhagen's street prostitutes have worked on Istedgade and the surrounding streets. But now the radius has become much bigger," said Pedersen. Now the sex workers are looking towards the city centre. If you take a walk at night, you can see that the street whores as far as City Hall Square." Basically the street whores have spread all over the Vesterbro district which consist the most of the city centre.
The Streetwalkers in Copenhagen are mostly either Danish junkies or prostitutes from Africa and Eastern Europe.
The Copenhagen´s most popular street prostitution area can be found if you head towards Skelbækgade and the surrounding streets. Here you will find these type of sex workers. Skelbækgade, is just off the main "porn street" called Istedgade behind the central station, which also has some street whores occasionally. Istedgade area is pretty safe, but there are loads of traffic and drunk young people as well. Average price for a quick sex is 300kr-800kr. It is recommended to have a car, but even if you do not, most girls will do their tricks in a dark corner or back alley.
In 2011 there were estimated 600 street prostitutes in Copenhagen, but these days there number can be even higher.
Strip Clubs & Lap Dance
Check out WikiSexGuide Adult Classifieds!
Copenhagen, Denmark has many different gentlemen´s clubs and strip clubs to choose from. Unlike in America, most strip clubs allow you to masturbate if you choose to take a private lap-dance in a booth. Many of the nude bars have hot and young dancers from Eastern-Europeand countries and also from Sweden. Some of the gentlemen´s clubs can be really expensive, but most are still quite affordable as long you do not order champagne or buy expensive drinks for the strippers.
Where to find Strip Clubs in Copenhagen
Beverly Hills, Kongens Nytorv 19, Copenhagen, Denmark
Club Type: Topless. Dancer Ethnicity: Mixed. Features: Beer and/or Wine Only, Full Bar, Nude Dancers, Nude Lap Dances, Private Lap Dance Rooms
Madame Pim Night Club, Istedgade 28, Copenhagen, Denmark (3326 3330)
Features: Full Bar, Bottle Service, Couple Friendly, Nude Dancers, Nude Lap Dances, Bed Dances, Private Lap Dance Rooms, VIP Room, Shower Shows. Exclusive, luxurious and refined, Madame Amour is the ultimate in gentlemen's upscale adult entertainment and we present the only Live Striptease Cabaret Show in Copenhagen. Relax in the company of our beautiful and sexy girls - enjoy our discreet privacy, and complete with private entertainment in one of our lounges. We are open from Tuesday to Saturday from 8 Pm to 5.00 Am Every day. Admission is 100 Dkk. Couple beautiful Asian strippers.
Secrets Copenhagen, Hausergade 34, Copenhagen, Denmark (+45) 33 31 46 86
Club Type: Nude. Dancer Ethnicity: Mixed. Hours: 10pm - 5am Mon - Sat. Features: Beer and/or Wine Only, Full Bar, Bottle Service, Non-Smoking, Bikini Dancers Only, Topless Dancers, Nude Dancers, Bikini Lap Dances Only, Topless Lap Dances, Nude Lap Dances, VIP Room, Prepay Private Dances
Dollhouse of Copenhagen, Istedgade 38, Copenhagen, Denmark +45 33 21 42 04
Club Type: Nude. Dancer Ethnicity: Mixed. Features: Beer and/or Wine Only, Full Bar, Bottle Service, Couple Friendly, Non-Smoking, Bikini Dancers Only, Topless Dancers, Nude Dancers, Bikini Lap Dances Only, Topless Lap Dances, VIP Room, Prepay Private Dances.
Ladylove, Helgolandsgade 2, st., Copenhagen, Denmark
Club Type: Nude
Kakadu Bar, Colbjørnsensgade 6, Copenhagen, Denmark +45 3321 7819
Club Type: Hostess Club
Waterloo Nightclub, Gammel Kongevej 7, Copenhagen, Denmark (3322 3946)
Club Type: Nude
Dolce Vita, Trommesalen 5, Copenhagen, Denmark
Club Type: Nude. Phone 3331 6612
Venus Bar, Gammel Kongevej 7, Copenhagen, Denmark
Phone 3331 3256 Club Type: Nude
Brothels
There are more than 400 brothels in Denmark which turn over 1.2 billion kroner a year, according to statistics from Danmarks Statistik. Some of the bordellos are specified on different type of services such as BDSM or girls from certain races like Asian or Russian girls. Sex at the [[brothel[whore house]] cost always more than what sex usually cost when you buy it from an independent escort. But at the bordel you get a chance to choose from various girls and this will often attract the customers.
Where to find Brothels in Copenhagen:
Mansion Girls, Jyllingevej 139 Rodovre TLF
The best looking girls and girls offering OWO and CIM. They have mostly Hungarian porn stars and prices start from 500 kr. Menu and girls http://www.mansiongirls.dk/
Romantica, Located about 15 min from city centre with train. Hot blonde girls mostly.
Menu and girls: http://www.romantica.dk/pigerne/clara
Seduction Girls, 2610 Rødovre Tlf: 36 72 73 6
This brothel has many options to choose from and many different girls working. Example 30 minute costs 1100kr. You can see their girls and complete menu from http://seductiongirls.net
See Also: Brothels in Copenhagen or Copenhagen Brothels in Google Maps
Erotic Massage Parlors
Check out WikiSexGuide Adult Classifieds!
As in every other major city you will find a lot of Asian massage parlours and klinikkers in Copenhagen. Most of these places are cheap and there are plenty of masseuse options to choose from. Massage girls are mainly beautiful Thai, Filipino and Chinese girls. Some of them offer just Massages, but most of them offer more and the bulk of the parlors are great honest brothels. They have usually a written menu the contents of which can be adequately translated. Expect to pay 500-700 kr for a CBJ, 800-1200 kr for half an hour of "everything soft". This means everything covered but no other kind of restrictions. As for the price of extras, expect a BBBJ with CIM to cost 800-1000 kr, but don't expect to be able to persuade her. Despite the name, some of the massage parlours only offer poor massage, but great sex services.
It is much harder to find erotic massage salons from Copenhagen with local Danish girls. But luckily there are few good Danish massage parlours where you can get a sensual massage with a Happy Ending. These massage salons often offer more skilled erotic massages such as Tantric Massage, Lingam Massage or Nuru Massage.
The parlors are generally your best options, unless you really like escorts. You know what you order, and you generally get it always. Some of the girls are a little too pro, but hey, they can't all be unspoiled innocents.
Massage Parlour Locations in Copenhagen and Nearby Cities

Lotus Thaimassage - Dronning Olgasvej 2, ved Falconer Alle, aabent 10 - 20, - Tlf: 38103600
Zenia Thaimassage - Sallingvej 64, Vanloese, aabent 10 - 20, - Tlf: 38714790
Sabaidee Thaimassage - Henrik Steffensvej 4 - Tlf: 33246699
Asian Star Thaimassage - Smallegade 39, kld. - Tlf: 50103304
Relax Thaimassage - Gasvaerksvej 9, aabent 9 - 02, - Tlf: 33229050
Albertslund Thaimassage - Stationstorvet 23, 1. sal, lejlighed 27, aabent 09 - 22.00, - Tlf: 22340212
Surin Massage - Smallegade 52A - 2000 Frederiksberg - www.surin.dk - Tlf: 38321757
They have usually couple of girls working between ages of 18-40. Massage for 1 hour cost 400DKK. Hand Job is possible, but no sex usually. The younger girls are hot, and the two oldies has great hands. http://www.surin.dk
Butterfly Thaimassage - AAboulevarden 11 - www.butterflymassage.dk - Tlf: 35360044
Blue Diamond Thaimassage - Gadelandet 22 - www.blue-diamond.dk - Tlf: 50148961
Oestens Perle Thaimassage - Toendergade 1 - www.siam-thaimassage.dk - Tlf: 40761446
Gorn Thaimassage - Kingosgade 15 - www.gorn-thaimassage.dk - Tlf: 33262288
Thaimassage - Nordre Fasanvej 1 - Tlf: 30523581 - MAY BE CLOSED
This place is a typical Danish AMP it was once a small store which has been converted into two small massage rooms only divided by a paper thin wall. In the back they have a shower and a kitchen which was full of toilet paper & towels. The standard price is 300 DKK for 1 hours massage plus 900DKK for 30 mins of sex. Girls are usually in their mid twenties and have nice cute small tits.
Mai-Thai Thaimassage - Godthåbsvej 62A, aabent 11.30 - 21, - www.mai-thai.dk - Tlf: 38870207
Singha Thaimassage - Noerre Farimagsgade 29 - www.singhamassage.dk - Tlf: 50319887
Nana Thaimassage - Noerre Farimagsgade 68, st. - Tlf: 33147147
Sunshine Thaimassage - Oester Farimagsgade 73 - Tlf: 35422666
Star Thaimassage - Oester Farimagsgade 79 - Tlf: 38710573
Lotus Thai Massage - Markmandsgade 3, 2300 København S. - www.lotus-thaimassage.dk - Tlf: 32 96 05 43 or 22 42 50 65
Prices start from 250.00 for 1/2 hour or 400.00 for 1 hour. There are reports of people getting sex and 1 hour massage for 800DKK http://www.lotus-thaimassage.dk/index.html
Ploy Thaimassage - Pile Alle 37, kld., aabent 11 - 20, - Tlf: 33310036
OY9 Thaimassage - Gammel Kongevej 3C - Tlf: 50173488
Rada Tantra Thaimassage - Hellerupvej 15 - www.asian-dreams.dk - Tlf: 50111650
Butsaba Wellness Massage - Christianshavn, 09.00 - 20.00 - Overgaden Oven Vandet 2 - Tlf: 24674956
Royal Thaimassage - Oester Voldgade 34, kld. - www.royalthai.dk - Tlf: 28124200
Arisa Thaimassage - AAboulevarden 7, st. th. - www.missalisa.dk/alisa.htm - Tlf: 50320854
Tagensvej Thaimassage - Tagensvej 58 - Tlf: 35812770
Kanya Thaimassage - Hans Knudsens Plads - Tlf: 59200095
Siri Thaimassage - AAlborggade 8, 2100 Kbh, - Tlf: 26189891
Abby Thaimassage - Siciliensgade 13, Amager - Tlf: 60618708
Oi Thaimassage - Ole Suhrsgade 15 - Tlf: 25251725
Oil Massage costs 400DKK for 1 hour. Rooms are very clean and girls look cute.
Asian Spa Thaimassage - Dronningens Tvaergade 54 - Tlf: 33913322
Lilje Thaimassage - Munkensvej 6A, aabent 12 - 20, www.munkensvej.dk - Tlf: 38866699
Dhawan Thaimassage - Roskildevej 78, aabent 10 -20, - Tlf: 51523291
Arunsawat Thaimassage - Frederiksvej 45, Frederiksberg - www.side6.dk/massage/arunsawat -Tlf: 40845035
Mangme Thaimassage - Danasvej 39 - Tlf: 33318070
Birkegade Thaimassage - Birkegade 21, doegnaabent - www.thai-massage.dk - Tlf: 35241399
Orkide Thaimassage - Palaegade 5, aabent 10 - 21, - Tlf: 47341200
Sabai-Sabai Thaimassage - Laurentsvej 16, Bagsvaerd, aabent 09 - 22, - Tlf: 44491928
Wandee Thaimassage - Frederiksundsvej 249 - Tlf: 28592936
Chiang Mai Thaimassage - Bjelkes Alle - www.chaingmai.dk - Tlf: 50145229
Herlev Thaimassage - Vasekær 8 - www.anns-thaimassage.dk - Tlf: 44927336
Bellahøj Thaimassage - Bellahøjvej 148 - www.anns-thaimassage.dk - Tlf: 33252022
Phi-Phi Island Thaimassage - Oehlenschlๆgersgade 58 - God massage hos Amy - ฝ time kr 200,-
Nam Pu Thaimassage - Lotusmassage - Madvigs Alle 7 - Tlf: 52228979
Samui Thaimassage - Oehlenschlๆgersgade 60 st. tv.
Fysiologisk Thaimassage - Koldinggade 16 - Tlf: 50155903
Amager Thaimassage - Tingvej 10, baghuset - www.amager.thai-massage.dk- Tlf: 32550089
Anda Thaimassage - Hovedvejen 153 - Tlf: 22669838
Apex Siam Thaimassage - Mariendalsvej 25 - Tlf: 50301290
B & W Bodycare - Collinsgade 9 - www.bw-bodycare.dk - Tlf: 33234702
Zunthai Massage - Hovedvejen 92, Glostrup - www.zunthai.dk - Tlf: 42424888
Ladda Thaimassage - Tๅstrup Hovedgade 80 - Tlf: 22721193
Lung Na Pa Thaimassage - Gl. K๘ge Landevej 744 - 50253663
Dokkun Thaimassage - Sydvestvej 91, Glostrup - www.dokkunmassage.dk - Tlf: 50235409
Jasmin Thaimassage - Vestre Gade 6C, Br๘ndby - Tlf: 50253701
Mandarin Thaimassage - Herlev Bygade 2 - Tlf: 50321146
Siam Lotus Massage - Hvidovrevej 90, 1. , ved stationen - Tlf: 36898959
Sbay Thaimassage - S๘ndre Fasanvej 18A - Tlf: 31657127
Baldersgade Thaimassage - Baldersgade 71 kld. - Tlf:
Daisyclub - Spontinisvej 1b, 1. sal, 2350 Copenhagen. - Tlf: +4553542320
This place in the suburb, on top floor above an auto repair shop. All girls claim to be Japanese, but in reality the masseuse girls are from China. The girls are pretty, but most do not speak much English. The massage is soft and relaxing and you can get a BBBJ in here and even CIM. Open 09-02:00. Body to body massage or Tantra Massage costs 1300kr per hour.
Thai Massage - Jyllingevej 77
The massage is average quality and some of the girls are on their 40s. and it is not something I will remember specifically. For 1000DKK you can usully get sex.
Wanpen Thai Massage - Borups alle 205 2400 København NV +45 52 82 30 19
Sex Clubs and Swingers Clubs
The number of swingers clubs in Denmark is on the rebound. Before the dawn of the financial crisis, there were 14 swingers clubs in Denmark, but that number was halved to seven as hard-pressed Danes apparently found better things to spend their money on than membership to clubs allowing them to swap sexual partners. Now however, 2 new swingers clubs have recently opened their doors, and more might be on the way. Going to a swingers club is a luxury activity for many Danish couples and singles. It's something people do when they have the excess money for it.
Where to find Swingers & Sex Clubs in Copenhagen:
Adam og Eva, Skjuljøj Allé 8 B, 1. SAL 2720 Vanløse +45 38 79 26 90
Cityswingers, Øresundsvej 55c 2300 Kbh S +45 22 93 10 42
The most exclusive swingers club in Denmark. One of the best places for open minded couples to meet others.
Dampende sexparty, Ahornsgade 11 2200 Kbh N +45 50 59 70 89 The link is not always active!
Swingers no. 1, Aldersrogade 1 2100 København Ø +45 30 20 25 24
Swingland, Baldersbækvej 22,1.+2. sal 2635 Ishøj +45 6081 8283 Swingland.dk
Scandinavia's largest and most exclusive club, a fantastic playground for open minded people. It's a place where everyone from new people, which has never been in the environment before, to those who over many years has played in the swinger world are welcome. Here you will meet like-minded completely anonymously and without obligation, to live out a lot of erotic fantasies in comfortable and exclusive surroundings. The club is spread over two floors in total, offers over 700 square metres. Playground where the hottest fantasies can be fulfilled. There are many different type of fantasy rooms.
xxDark, Godsbanegade 20 1722 København V +45 40 46 28 80 xxDark.dk
See Also: Sex Clubs and Swingers Clubs in Copenhagen
Dogging
Dogging is the practice of watching or engaging in exhibitionist sexual activity in a public place. It has become somewhat the sex-buzz in Copenhagen with various articles in the web version of the Danish newspaper ekstrabladet, for instance;
There are places, for instance one place at hundige strandpark, near Copenhagen, and also sometimes "trylleskoven" in Tisvilde, North Sealand, but this is more of a dogging concept and not a large nude park.
Transsexuals / Shemales
There are more than enough Shemale escorts to choose from in Copenhagen, Denmark. T-girls will either advertise on the internet or local newspapers. Most of the time they have ads on both. TV/TS/TG or CD sex workers in Copenhagen will charge 1000kr-1500kr for half hour or 1000kr-2500kr for one hour. Most of the trannies and ladyboys work from the private flats, but some visiting foreign trans-girls will often stay at the hotels. It is quite rare to bumb to a transexual street hooker in Copenhagen as street prostitution is in decrease. Sometimes, but very rarely, the Asian massage parlors will have ladyboys giving massage. Many gay clubs in the city are also a place to go if you want to hunt down a transexual and fuck them possibly for free, but some trannies ask money even at the night clubs.
Gay and Lesbian
Most Danes people speak English very well, so usually it is very easy to get along in Copenhagen. And the laid-back mentality of the Danes and their commitment to human rights have made the country and Copenhagen a relaxed place for gays to live and visit.
Thus, it's not surprising that the official tourism site of Copenhagen promotes the gay life in Copenhagen, also. From one of their press releases: ›The National Association for Gays and Lesbians (LBL) was founded in 1948 as first of its kind. And in 1989, Denmark was the first country in the world to recognise marriage between 2 persons of the same sex. In 1999, it became possible for married gays to adopt the children of their partners. Copenhagen has long been a very tolerant and relaxed capital for both gay Danes and tourists. Centralhjørnet, the first gay club in Copenhagen, opened over 80 years ago, and is still going strong – along with a wealth of other newer gay bars and cafes.‹
Almost all of the gay bars and clubs are located in the city centre around the famous Strøget shopping street. They are all within walking distance of each other.
Annual gay highlight in Copenhagen is the Copenhagen Gay Pride parade weekend in August. After the Eurogames in 2003, Copenhagen also hosted the 2nd Gay World Out games in summer 2009, the biggest sports event Copenhagen has ever seen.
Gay Bars, Pubs, Parties & Clubs
Can Can, Mikkel Bryggers Gade 11 +45 33115010
Can Can is an intimate bar specifically targeted at the gay crowd. It is marked in the street with the Gay Pride rainbow flag, and unsurprisingly, it is bustling with activity inside, with music playing at the jukebox, and friendly service. Can Can serves up excellent fine liquors, beers, as well as tea and specialty coffee. The bar tends to get crowded in the weekend, when you'll find clients of all ages (over 18). Also, this is the best place to get information on upcoming Gay & Lesbian happenings, festivals, films, etc. Open: Mon-Thu 15:00 – 02:00; Fri, Sat 15:00 – 04:00
Centralhjørnet, Kattesundet 18 +45 33118549
Rustic pub and Copenhagen's 1st gay bar, opened over 80 years ago. Shows or events on Thursday and Sunday from October till April. Daily 12:00 – 02:00; Fri, Sat till 03:00. www.centralhjornet.dk
Cosy Bar, Studiestræde 24 +45 33127427
Gay bar with tiny dancefloor. Clientele mainly in their 20s and 30s. Best after 01:00. Daily 22:00 – 06:00
G*A*Y Copenhagen, Vester Voldgade 10 +45 33141330
Gay bar with mixed clientele, Friday and Saturday night from 23:00 with dancefloor and live DJs. Open: Thu 16:00 – 03:00; Fri, Sat 16:00 – 05:00
Jailhouse CPH, Studiestræde 12 +45 33152255
On the basement floor gay club in jailhouse style. (Not a cruising club as the name might suggest.) Mixed ages, bears-friendly. On the upper floor restaurant with Danish cuisine. The restaurant is quite small, so it is advisable to book a table in advance on the Jailhouse website. Bar: daily 15:00 – 02:00; Fri, Sat till 05:00. Restaurant: Wed, Thu, Fri 18:00 – 21:00. www.jailhousecph.dk
Masken Bar, Studiestræde 33 +45 33910937
One of the oldest gay bars in Copenhagen and still going. Usually very well frequented, even on weekdays. Mixed ages. Daily 14:00 – 03:00; Fri, Sat till 05:00
Men's Bar, Teglgårdstræde 3 +45 33127303
Small and cozy gay bar, clientele mainly local regulars. Older guys and bears welcome. Open daily 15:00 – 02:00. Moderate prices. Happy Hour daily from 15:00 till 21:00. First Sunday of the month brunch at 15:00.
Never Mind, Nørre Voldgade 2
Gay club in the center of Copenhagen. Daily 22:00 – 06:00 (best after 01:00) www.nevermindbar.dk
Oscar, Rådhuspladsen 77 / Farvergade +45 33120999
Gay & lesbian cafe and bar, very popular with all ages. In good weather with large street terrace. Friday nights with live DJs. Daily 11:00 – 23:00; Fri, Sat till 02:00; kitchen till 21:30. www.oscarbarcafe.dk
Pony, Vester Voldgade 10 +45 52407049
New gay bar in the center of Copenhagen, at night with dancefloor and live DJs. Thu 18:00 – 03:00; Fri, Sat 18:00 – 05:00
Gay Cruising, Cinemas, Bathhouses & Saunas
Amigo Sauna, Studiestræde 31 A
Run-down old gay sauna on 3 levels (with the upper level being the most smelly one...). Admission: from 100 DKK. www.amigo-sauna.dk
Body Bio, Kingosgade 7, the basement , Copenhagen, n/a 1623 Vesterbro +45 45 33 25 75 95
Dark, cavernous bathhouse. For a real taste of things that go bump in the night, Body Bio offers a low-lit space to satisfy your wander-lust. http://www.bodybio.dk/
Scandinavian Leather Men (SLM) Copenhagen, Lavendelstræde 17 (in the backyard on the left) +45 33320601
Open: Fri, Sat, and some Thursdays and Sundays. Large gay cruising club with 2 bars, playing area, wet room and labyrinth. Very well maintained and with polite staff. Friday is open bar night, special theme nights on other days – check the agenda and the dresscodes on the club's website. Only members have access to SLM Copenhagen. A membership can be acquired for one month (125 DKK) or one year (500 DKK). Admission: 50–100 DKK (or membership fee) www.slm-cph.dk
BDSM
There are couple good BDSM clubs in Copenhagen which are quite popular among the locals. If you do not wish to visit these clubs, your other option to find BDSM activities is to hire a dominatrix escort. Most domina girls in Copenhagen are experienced and very well equipped as some even have a dungeon with equipments built on their apartments. Dominatrix girls in Copenhagen charge from kr . 2000 to kr. 3000 an hour.
Where to find BDSM Clubs in Copenhagen:
ManiFest is the biggest BDSM club in Copenhagen. ManiFest is for members only, and you must be 18 years old to participate in the festivities. Admission for Members kr. 250, members under 27 years kr. 125. Members can invite guests to kr. 360 or guest under 27 kr. 180 (remember dresscode!). Open usually from 10pm-4am. Location: VESTER VOLDGADE 83, 1552 COPENHAGEN. http://www.manifest.eu/
Excess Club is private BDSM club located in outer Copenhagen where people who enjoy BDSM, fetishes and erotic dominance can meet in a intimate atmosphere free from prejudice. Excess Club is a members-only club where BDSM players meet and enjoy erotic experiences and explore their kinky fantasies in an atmosphere of safety and respect. The club has a sexy and stylish ambience that encourages play, friendship and flirting, intense dominance and extreme passion. 200 square meters playrooms including a lounge area, a separate smoking area, dungeon area, a more private room and lots of equipment and bondage opportunities.cMembership is selective; you have to go through our application process (see below) to ensure sincerity, security and compatibility with the ambience of the club. At an introductory meeting, all members sign our codex http://www.excessclub.dk/in-english-2/
Sexual Services for Women
In Copenhagen, you can find male escorts from internet. Average cost for one hour with male escort including the full service is 500kr-1000kr. Most male prostitutes are from foreign countries. Some of these male gigolos only take male clients, so you should make sure if he also takes women clients. If you do not wish to pay for sex, there are many good night clubs in Copenhagen where you can find plenty of good looking local men looking for sex.
Sex Shops & Adult Stores
Some of the Adult Shops in Copenhagen only sell sex accessories, but the other also have an adult cinema or adult cruising arcade attached to the same building. Entrance to the adult kino is usually 150 to 200 DKK. Some of the adult cinemas are popular among the gay crowd, so you should be aware of this if you are straight. Sometimes there are also private video booths at the sex shops.
Where to find Sex Shops in Copenhagen:
Pierre Patrick Unique Clothing Gallery
Studiestræde 14 1455 Copenhagen K Denmark +45 3333 9999 Sex Shop
Istedgade 14 1650 Copenhagen Denmark +45 3325 0322 Lingerie, Sex Shop
Pilestræde 6 Galleri K 1106 Copenhagen K Denmark +45 3391 9931 Sex Shop, Lingerie
Istedgade 15 1650 Copenhagen V Denmark Sex Shop
Istedgade 17 1650 Copenhagen V Denmark +45 3331 7640 Sex Shop
Istegade 26 1654 Copenhagen Denmark Sex Shop
Istedgade 30-32 1650 Copenhagen V Denmark +45 3321 9930 Sex Shop
Istedgade 34 1655 Copenhagen V Denmark Sex Shop, Erotic Club
Istedgade 36 1650 Copenhagen V Denmark +45 3322 2300 Erotic Club, Sex Shop
Gammel Kongevej 95 1850 Frederiksberg C Denmark +45 3694 9617 Sex Shop
Arne Jacobsens Allé 12 Field's 2300 København S Denmark +45 3333 0186 Sex Shop
Mikkel Bryggersgade 3A 1460 Copenhagen K Denmark +45 3333 0110 Sex Shop
Studiestræde 12 1455 Copenhagen K Denmark +45 3312 7912 Sex Shop
Sleeping
Copenhagen offers all kinds of accommodation but like the rest of Denmark, prices are high. Most hotels are located in Indre By and Vesterbro. Special rates are often available on the internet or from travel agencies, so look around well ahead of time, rather than spending your holiday budget on sleeping because you booked at the last minute.
Usually the big hotel chains can not moderate who is staying at the hotel and who is not. This gives most mongers a good chance to bring high-end escorts to their room. However if you like to bring street whores to your room and have sex with them there. It would be more recommended to rent a private flat instead of hotel, because most streetwalkers do not look very fresh and hotel security may give you a trouble bringing her in.
See also: Global list of girl friendly hotels
Stay Safe
Copenhagen used to be one of the safest cities in the world and while the situation has deteriorated in recent years, it is still quite safe compared to other cities of the same size. Like any metropolitan area, Copenhagen does experience its share of crimes and recent times have seen an increase in very violent gang-related crimes on Nørrebro. While crime against strangers is mostly of the non-violent type, such as pickpocketing and petty theft, one should take precautions, in particular around busy tourist attractions, in train stations and inside the train to the airport. Due to gang-related conflict, extra precaution is advised in the neighbourhood of Nørrebro and in the western suburbs, i.e., those municipalities located to the west of Copenhagen proper. However there is no evidence that gang members have targeted tourists.
See Also