Sukhothai
Sukhothai Sex Guide advises where to find sex, working girls, prostitution, street hookers, brothels, red-light districts, sex shops, prostitutes, erotic massage parlors, strip clubs and escorts in Sukhothai, Thailand.
Sukhothai (สุโขทัย) is a small city (population 35,713) in Lower Northern Thailand, most famous for the ruins of the ancient city Sukhothai.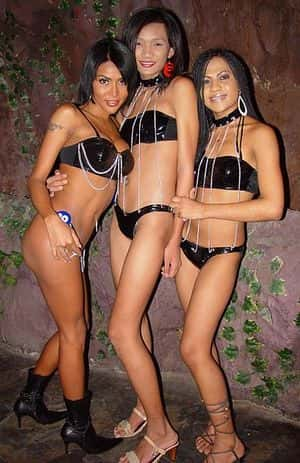 Sex Scene and Prostitution
Thailand is a major sex tourist destination in the world. Estimates of the number of prostitutes vary widely and are subject to controversy. A 2004 estimate by Dr. Nitet Tinnakul from Chulalongkorn University gives a total of 2.8 million sex workers, but the figures for women were considered to be grossly inflated by most observers, and to have resulted from poor research methods. One estimate published in 2003 placed the trade at US$ 4.3 billion per year or about three percent of the Thai economy. It has been suggested for example that there may be as many as 10,000 prostitutes on Ko Samui alone, an island resort destination not usually associated with prostitution, and that at least 10% of tourist dollars may be spent on the sex trade. According to a 2001 report by the World Health Organisation: "The most reliable suggestion is that there are between 150,000 and 200,000 sex workers." A recent government survey found that there were 76,000 to 77,000 adult prostitutes in registered entertainment establishments; however, NGOs believed there were between 200,000 and 300,000 prostitutes.
The sex industry in Thailand is estimated to generate $6.4 Billion a year.
Although centres such as Bangkok (Patpong, Nana Plaza, and Soi Cowboy), Pattaya, and Phuket (Patong) are often identified as primary tourist "prostitution" areas, with Hat Yai and other Malaysian border cities catering to Malaysians, prostitution takes place in nearly every major city and province in the country.
Chiang Mai and Ko Samui (Chaweng and Lamai) are also major centers. In Bangkok, the so-called Ratchadaphisek entertainment district, running along Ratchadaphisek Road near the Huai Khwang intersection, features several large entertainment venues which include sexual massage. Even karaoke style bars in small provincial towns have their own versions, with women, in addition to singing traditional Thai music, sometimes engaging in prostitution.
Prostitution is illegal in Thailand, although in practice it is tolerated and partly regulated. Prostitution is practised openly throughout the country. Local officials with commercial interests in prostitution often protect the practice. The precise number of prostitutes is difficult to assess; estimates vary widely and are subject to national and international controversy. Since the Vietnam War, Thailand has gained international notoriety among travellers from many countries as a sex tourism destination.
Where to Get Sex Now
It is easy to get sex online in Sukhothai. You just need to find the best available girls. See Girls Online Here!
Red Light Districts
There is no official red-light district, walking street or a pub street in Sukhothai.
Prostitutes do not hang out on streets of Sukhothai. But there are thai beer bars and massage salons where one can find sex.
You can find some freelancer girls from the nearby bars of Sukhothai Thani Food Market. Choppers Bar, Bar 64000 and Fong Bear are also worth of a visit, if you want to find some action.
Prostitutes and Sex Workers
In Sukhothai the choice of sex workers is very limited. There are no street prostitutes, little whore houses and massage parlors. You can find information about locations of brothels from local citizens.
Street Hookers
There are no hookers on streets of Sukhothai.
Go go Bars
There is no college or university in Sukhothai and that's usually a sign that there isn't much of a thriving nightlife or go go bar scene in town.
In Sukhothai there is only one Farang oriented bar called Chopper Bar and it can be found right at the western end of the foreign hotel "strip" on the west bank of the Yom River.
Best Bars in Sukhothai
Chopper Bar, Pravetnakorn Rd. - This is a rooftop restaurant and bar with good service, live acoustic guitar music, and Thai and Western menu. From 40 baht for main courses. Sometimes freelancer girls.
Bar64000, At the beginning of Pravet Nakorn Road (around 50m west of the bridge in New Sukhothai). Bar at the corner of Pravet Nakorn Rd/Charot Withi Thong Rd. Located just at the main road, traffic a little annoying, but at the evening there's not much traffic anyways. Large Chang, Cocktails from 80B. Sometimes freelancer girls.
Brothels
Local brothers are not designed just for foreigners. Often local young men loose innocence with a hooker rather than a girlfriend. Men from neighbor countries like Malaysia often come to fuck Thai women as well.
Erotic Massage Parlors
Masseuses in spa centers do not have sex with clients during a session of erotic massage. They will masturbate to make you cum (maybe even more than once if you wish so), may give you a blow-job as well.
Transsexuals / Ladyboys
Thailand is the best place for sex-travelers who fancy ladyboys. You can easily find them here. Start with popular night clubs and bars; weekend nights are especially crowded.
Gay and Lesbian
Gay modeling in internet is getting more popular all the time and it's a big market alongside with gay porn. You can watch gay live sex also in Sukhothai as long as you are connected to internet. Check it out: Gay Live Sex Video Chat
Sexual Services for Women
There are so many single and not so single men interested in a short romance, that a pretty woman will never stay lonely. Show yourself to the world and someone will surely notice you.
Sex Shops and Adult Stores
If you don't feel like visiting or cannot find any local sex shops in Sukhothai, you can easily order adult products from Online Sex Shop.
Escort Services & Agencies
Finding an escort when you're travelling can be a bit tricky. An ideal alternative to escorts is a girl who is looking for a mutually beneficial relationship. There are thousands of horny girls willing to do anything for a generous guy. Click Here to hookup with a beautiful young woman now.

These are the most popular night places in Sukhothai: Club 64, Route 23 and In Black. There you will find both normal women and prostitutes-freelancers. Sex with a hooker will cost you several thousand bats and you can take her to your hotel room or her place.
Sleeping
If you want to bring girls and hookers to your place whenever you feel like it, then you should choose a private lodging like a house or an apartment for rent. This way you will have absolute privacy ave freedom to bring guests over and avoid extra attention.
Stay Safe
It is not safe to have sex with a prostitute without a condom. Even if she is a high-class escort worker or a normal local girl, there is still some risk. You should choose prostitutes who look clean and always protect yourself.
See Also