Prostitution in Dubai
Dubai Prostitution Guide advises where to find sex, working girls, prostitution, street hookers, brothels, red-light districts, sex shops, prostitutes, erotic massage parlors, strip clubs and escorts in Dubai, United Arab Emirates.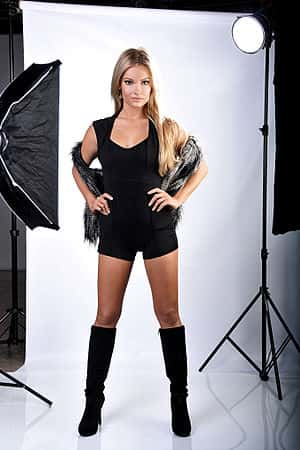 Sex Scene and Prostitution
Prostitution is illegal, but commonly found in Dubai, since Dubai is an economy based on tourism and trading. Prostitution seems to be complementary to the economy as it supports the hospitality industy (which is almost fully owned / sponsored by the locals). This is how you can get hookers in Dubai and categories are divided in different nationalities.
Though police raid spots occasionally, it is merely an eyewash. Customers are let go, while the prostitute is kept for a couple of hours. You should always carry condoms, becauase AIDS is quite common.
Russians
These are the most commonly available whores. Some are from Moscow, but the rest are from smaller breakaway republics of the confederation, though they may lie that they´re from Moscow. The myth being that prostitutes from Moscow are better and more expensive. They vary in ages from 18 – 40. They are found all over Dubai, and are very easy to spot. You can pick one up almost any hour of the day! They are found in rooms in hotels and 'furnished apartments', in bars and on the streets corners. You may encounter pimps while walking in the streets of Deira (but you can do without their services well enough). Hotels and Furnished Apartments near the Fish Roundabout and near Al Nasr Square have room service with hookers. For AED 20 tip with the guy at the Reception, you can inspect the whores, who will be lazing away in the rooms all sexily dressed up, smoking and sometimes with a smell of whisky. If you do not like any of the girls, you are free to leave the place. If you do like one you can negotiate the prices. They vary and it is always good to bargain. They may charge AED 50 for a straight, bj will cost you an additional AED 30. These prices can even triple if the prostitute considers herself better than that. There are some who would charge AED 150 for a straight and AED 500 for a night. Never go in for the night. After the first shot they will act sleepy and drunk. You will only stand to lose your cash. Better to return when the mood resets and choose another hooker. After you have concluded the prices, you may have to deposit your passport / identity card at the reception and pay for the room. Charges vary from AED 30 / hour to AED 150 / hour based on the quality of the hotel. A full night charge may vary between AED 150 to AED 500. They are also found in pubs, bars, discos and with bands in hotels all over Dubai. They can be fixed on the spot and their prices fall as the night becomes shorter. Hence a hooker that might charge AED 1000 at 9pm will come down to AED 400 by 3am. If you have patience and if somebody doesn't pull the woman away, you stand to save money. They expect to be treated in the pub while you talk to them. They will order some expensive coctails and treats. So be careful. Several apartments all over Dubai too support these activities. A walk in the streets in Deira (try all the roads near the Fish Roundabout) will easily lead you to one. Do not go in for a 'full night' at these places. They usually want the customer out once the first shot is over and will behave in such a manner. Street hookers are the most easily available Russians in Dubai. A walk on Yousuf Baker Road and all the byelanes to it will easily suffice your search. The best timings are after 8pm. There is a car park near Maktoum Hospital where one can get bj's in your car. Once you pick them up, any taxi will guide you to a furnished apartment where you can peacefully enjoy their company. Remember that you should always bargain with Russians. If success eludes you simply walk in MarMar Hotel on Yousuf Baker Road. No questions asked. Though most girls seem clean, it is suspect. It would be advisable you thoroughly wash before orals. Though they hesitate initially, most provide bj's without condom. It would be advisable to purchase a flavoured condom if bj is absolutely essential. You can also pick up more than one if you relish threesome (and more). Rarely do they provide anal sex. After sex, it is best you leave, as they completely detach from you, and those who stay on have an eye on your valuables. Never give gifts or extra money (they will have many sad tales to relate).
Ethiopians
Ethiopians are the second most found common variety of the escorts in Dubai. Ethiopians are always very beautiful, well dressed, slim and with well endowed titties. They are mostly found in Deira. They can be found in the furnished apartments around Gold Souk. The best bet would be The Garage (behind KFC, Al Nasr Square) and after 9pm. The enterance is AED 50 and is open till about 3am. Your ability to bargain will fetch you a good deal. Most of them have their own rooms in Dubai, which they share with their husbands / relatives. Sometimes they will be around while you fuck them (and sometimes even watch) and is sometimes difficult for those who require total privacy. Such cases, work out for a straight and avoid the 'full night service'. The best would be to take them to a furnished apartment. They have their own choice and will lead you to them. Most of them will lie that they are from Morocco, better not ask them their nationality. Their charges will vary from AED 200 (1 shot) / AED 500 (full night) to AED 500 (1 shot) to AED 1,500 (full night). The best bargains are available after 1 pm. Do not spend more than a couple of beers if you spend time negotiating, then half way through the act they will pretend to fall a sleep. Some Ethiopians will provide you ultimate pleasure. Depends on your choice and luck. Most of them have heavy tits and make a lot of noise during sex. Some provide oral and anal sex. Never provide them with alcohol before the act. Never give them extra money if they ask.
Ugandans
Ugandan girls are also very common in Dubai and the looks of them differ from Ethiopians, since they are usually more curvy. They can be found in the bylanes around Gold Souk. Usually found wearing just a top and skirt, with no underwear. They are avalable for as low as AED 30 (1 shot) and can be taken to a neighbouring furnished apartment (That's AED 50 extra for the room). They usually wear nothing inside and have stripped even before you have latched the room and ask you to hurry through the process. They easily provide blowjobs, even let you come in their mouths, allow penetration without rubber, allow anal sex and even threesome. But the pleasure got in return is suspect and AIDS definite if you are unprotected. They are usually dirty and smell foul from the organs when they spread out. You may require a gas mask if you plan on anal or doggie style. Surprisingly they have very well to do customers. Many people United Kingdom pick them up (such Brits are called 'coalminers' by their peers). If you take them to your apartment, they will clean up your refrigerator and bar!
Philippinos
With the advent of Russians, they have totally lost control of the market. Though they are the best ones available. They are mostly found in Philipino restaurants in Karama, Bur Dubai & Deira. Most of them work in offices and moonlight as hookers. They are expensive (from AED 500 onwards) and quite clean. They provide a massage (usually) and it is recommended that you don't miss out on that. Mostly they do not allow oral and anal sex. But provide the best of orient – a smooth, soft and sexy screw. They can be good escorts as well and take you around the city and would even go out for a dinner / movies with you. However beware of those who ask you for gifts. Though some may be above 30 years, you would certainly not suspect them to be more than early 20′s. Definitely they are the best in Dubai, if you are not compulsory about oral / anal.
Pakistanis
Most are found in nightclubs in Deira and Bur Dubai. Some are found near Roundabouts in Deira (and are picked up by Pakistani taxi drivers). Avoid them. They are very dirty, chew tobacco and talk a lot shit. They behave cranky once you take them to your apartment and drink heavily. But sometimes they can be marvelous. If a Pakistani finds your with a Pakistani prostitute, he will follow you and might agitate you. Taxi drivers usually ask questions if you are transporting them and they talk to each other in a alien language. There have been instances of mugging by Pakistani prostitutes who have their males trailing them. However, I repeat, some are simply marvellous.
Indians
They are again found in Indian pubs / nightclubs in Deira and Bur Dubai. Some are housewives who practice when their husbands are at work (with the knowledge of their husbands, of course). The ones found in clubs arrive on 14 day / 3 month visas from Bombay and are part of a well organised trade by the hotel owners. Usually you have to take them to a room in the same hotel. Others would give you an appointment the next day! They are usually quite clean and do not allow oral / anal. They charge between AED 100 to AED 300 (1 shot). A full night with them sometimes don't work. They usually provide handjobs in the restaurant itself.
Moroccoans
Visit Dubai airport when the Air Morocco flight arrives and watch them get into cars with rich Arabs. They are hardly found in pubs and hotels. You need excellent contacts to get to have sex with the,. They come with a very expensive tag (AED 3000 and above) and are said to be value for money. They usually come to Dubai to meet some rich Arab who will maintain her. If you have the luck, money & contact…go for a Moroccoan.
British
British are usually found in pubs / discos in star hotels. Try the ones in Sheraton, Hyatt, Dubai Plaza, Shell Inn, Ramada, Cyclone, etc. They drink a lot alcohol before they agree to come along and charge over AED 1,000 for a shot. They are considered good and are mostly picked up by Arabs and British themselves. Mostly they are 20-25 years or above 35 years. They will require you to take them to your apartment (no furnished apartments or hotels for them) and you will incur more then you had planned to spend.
See Also