Portugal
Portugal Sex Guide advises where to find sex, working girls, prostitution, street hookers, brothels, red-light districts, sex shops, prostitutes, erotic massage parlors, strip clubs and escorts in Portugal, Europe.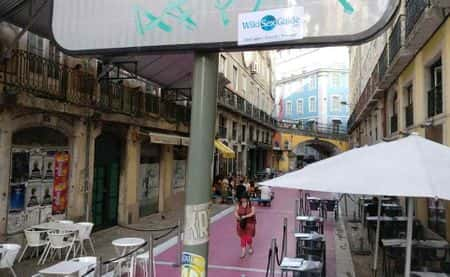 Portugal [1], in Southern Europe, shares the Iberian peninsula at the western tip of Europe with Spain.
Sex Scene and Prostitution
Prostitution in Portugal is legal, but it is illegal for a third party to profit from, promote, encourage or facilitate the prostitution of another. Consequently organized prostitution (brothels, prostitution rings or other forms of pimping) is prohibited.
Although the number of workers involved in the industry is notoriously difficult to estimate, in the mid-2000s, the number of female prostitutes was estimated at 28,000, of whom at least 50% were foreigners.
Since September 2007, the age of consent laws in Portugal states 14 years old, regardless of sexual behaviour, gender and/or sexual orientation. Althought the age of consent is stipulated at 14, the legality of a sexual act with a minor between 14 and 16 is open to legal interpretation since the law states that is illegal to perform a sexual act with an adolescent between 14 and 16 years old "by taking advantage of their inexperience".
It is not unusual for women to sunbathe topless in the beaches of Portugal, and there are several naturist beaches too. Thong bikinis are acceptable throughout the country's beaches.
Regions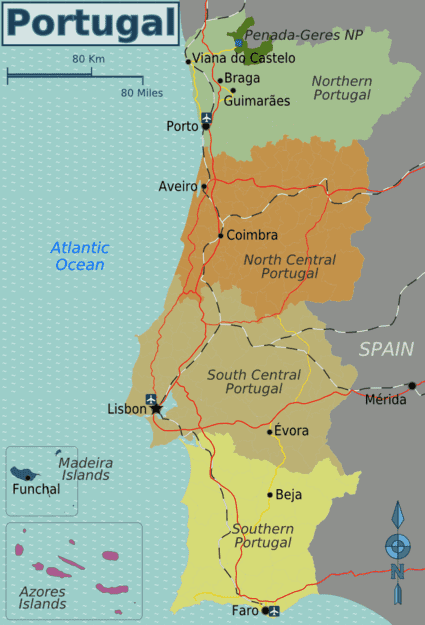 Northern Portugal
A historic region that is considered the birthplace of the nation. Includes the second largest city, Porto.
South Central Portugal
The capital, Lisbon, Estremadura and the Upper Alentejo.
Southern Portugal
The beaches and sun of the Algarve and the laid-back pace of the Lower Alentejo.
Cities
Other destinations
Live Sex Cams
Can I watch Live Sex Cams in Portugal? - Yes, you can! Basically you can watch our online live sex shows for free anywhere in the world if you're connected to internet. You can choose any girl from our trusted WikiSexLive.com! Join to get 10 free private teasers and 9.99 credits for free!
Live Sex Cams are booming at the moment. Webcam models can be found from all over the world and you can find girls, guys, trannies, couples and groups of different ages performing to you. Watching live sex shows is free, but if you buy some credits, you will have much better chances to see adult action as desired! It's possible also to hire a webcam model to a private chat room where you can ask the person to fulfill your fantasies. Try now! WikiSexLive.com
Dating
Dating in Portugal can be a bit tricky due to cultural differences, so your best bet is to sign up for a dating site before your trip so you can meet a few locals ahead of time. AdultFriendFinder.com lets you meet local members in Portugal and get to know them on a personal basis before you arrive. Take advantage of site features like live chat and member to member webcams so you can begin flirting before arranging a face-to-face meeting. Since your time in Portugal may be limited, get to know each other's desires beforehand, so that when you meet you can start having some real fun.
How to find Sugar Babies & Sugar Daddies
If you are looking for an alternative to escorts in Portugal with a girl who doesn't charge by the hour, sugar dating is the ideal solution. There are thousands of beautiful young women at SecretBenfits willing to do anything for a man who will help them pay their bills.
Often referred to as the "Tinder for Older Guys", SecretBenfits matches hot young women interested in pampering older gentlemen. You don't have to be a millionaire at SecretBenfits.com, you just need to be a respectful gentleman who knows how to treat a woman.
Gay & Lesbian
Portugal in general is a gay friendly country, but don't expect the same openness in rural and small places that you get in the bigger cities like Lisbon or Porto. Public display of affection between gay couples can be seen as a curiosity and in some cases as inappropriate depending on the place and the kind of display. Gays and lesbians in Lisbon are respected as the city itself has a big gay scene with lots of bars, night clubs, restaurants, cafes, saunas and beaches. Most of the "gay-friendly" places are located in the quarters of Bairro Alto, Chiado and Princípe Real.
Don't be surprised if you came across women/girls holding hands or holding arms with each other, this is considered normal and a sign of friendship; it doesn't mean they are lesbians.
Escort services
There is a form of prostitution often sheltered under the umbrella of escort agencies, who supply attractive escorts for social occasions; these escorts provide additional sexual services for the clients. Expensive and young prostitutes that advertise on the web and in the news stands can be easily found in the major cities and most crowded tourist resorts. Prostitution services' contacts are easily found in many magazines, newspapers and websites.
Prostitution ads multiply everyday, occupying four or five pages In the two best-selling portuguese newspapers and in specialized sites on the Internet.
In the past, most of these ads were placed by foreign prostitutes who acted in big cities like Lisbon and Porto, today most advertisers are portuguese women living in smaller towns from north to south.
Stay safe
Portugal is a safe country to visit, and some basic common sense will go a long way. There are no internal conflicts, no terrorism-related danger and violent crime is not a serious problem, as it is generally confined to particular neighbourhoods and is rarely a random crime. Also, there is a refreshing lack of boozy stupidity at the weekends, despite the profusion of bars open to all hours in the major cities.
There are, however, some areas of Lisbon and Porto that you might want to avoid, like in any big city, especially at night. Also, you might want to have in mind that pickpockets do tend to target tourists and tourist-frequented areas more frequently. Wear a money belt or keep your documents and money in an inside pocket. Metro and large rail stations, shopping areas, queues and crowded buses are the most usual places for pickpockets. Many are under 18 and take advantage of the non-harsh laws on minors. If you try to run them down, a fight may be necessary to get your items back.
On the subway or on trains try to sit with other people and avoid empty carriages. Non-violent pickpocket is the most common crime so always watch any bags (purses, luggage, shopping bags, etc.) you may have with you. A voice message reminding that is played in most of the metro and train stations.
Since the disappearance of Madeline McCann, many families have become wary of taking their children to Portugal, especially if they are very young. However, as long as they have a basic understanding of stranger danger and you keep them with you at all times, then you have nothing to worry about.
Illicit Drug Use
On July 1, 2001, a nationwide law in Portugal took effect that decriminalized the recreational use of drugs. Note that drug possession for personal use and drug usage itself are still legally prohibited, but violations of those prohibitions are deemed to be exclusively administrative violations and are removed completely from the criminal realm. Drug trafficking continues to be prosecuted as a criminal offense.
Driving while impaired by drugs is a criminal code offense and is treated in the same way as driving under the influence of alcohol, with severe penalties.
See Also