Pharaoh's Gentlemens Club

- Buffalo (New York) Strip clubs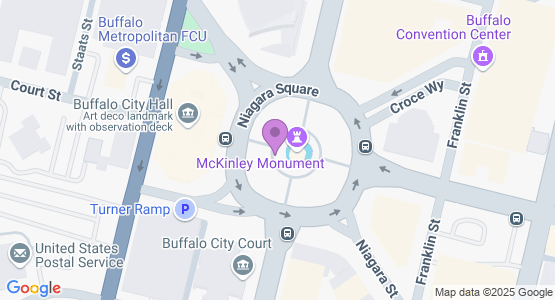 Description
While Mademoiselle Gentlemens' Club doesn't aspire to be anything other than a comfortable and inexpensive Buffalo strip club, Pharaoh's, while fundamentally the same thing, dresses it up a bit more. In fact, a lot more. There is the whole Egyptian theme here, right from the (somewhat tacky) Pharaoh's and King Tut type of decor to some of the dancers' costumes.
But this place does not just try to distract from its core entertainment value, which is, of course, its very sexy strippers.
Pharaoh's Gentlemens' Club has the reputation for having the hottest girls in the Buffalo area. As long as we exclude Toronto strip bars from that competition, it is hard to argue.
The food here is solid, if basic, with good hamburgers, pizza and sandwiches, and the alcohol is reasonably priced, considering it is close to top shelf.
Post a review