Strip clubs in Buffalo (New York)

- United States of America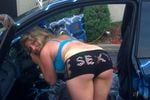 Mademoiselle Folie Bergere, a world famous adult entertainment club near the Buffalo Niagara International Airport in Buffalo, [[New York (state)|NY]].This is not really the place to bring a business associate; but it is a great place to meet your buddy and enjoy inexpensive drinks and food and un ...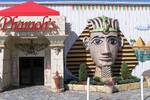 While Mademoiselle Gentlemens' Club doesn't aspire to be anything other than a comfortable and inexpensive Buffalo strip club, Pharaoh's, while fundamentally the same thing, dresses it up a bit more. In fact, a lot more. There is the whole [[Egypt]]ian theme here, right from the (somewhat tacky) Pha ...
Rick's Tally Ho is Western [[New York (state)|New York's]] premiere adult entertainment venue with the hottest dancers in a relaxed but up-scale environment. Men, Women and Couples are always welcome. Our 18 and over full nude Cabaret is the perfect place to relax and enjoy the beautiful atmosphere ...