Chicago X Strip Club

- Saint Petersburg Strip clubs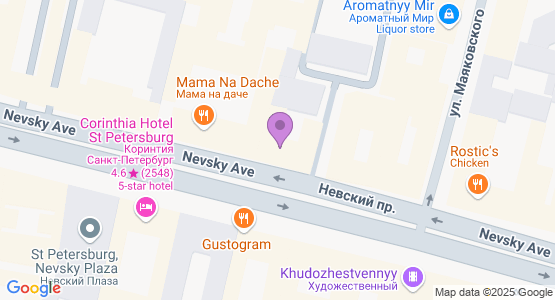 Description
Food, parties, strip and drinks. In Nevsky. Open late.
they are thieves & Crooks!!!!!!!!!!!!!! Be careful !!!!!!
Roy1980 19 November 2015
Atmosphere
Dancers
Location
Value

I lost a few hundred dollars they stole me from my wallet Then I saw that they charged my credit card, a 500 $ CAUTION : just do not go there
theives
1234fakest 5 September 2015
Atmosphere
Dancers
Location
Value

I wish I read the previous review first. At the end of massage another girl tried to get in. They offered more time which I declined and got out. When I was done it was exactly 30 minutes but they said it was 40 and would not let me leave without paying another '2000' rubbles. I paid to get out of there only to find that they charged my card for $300. They will steal from you, beware!
Watch out - they are thieves
C 20 August 2015
Atmosphere
Dancers
Location
Value

Went last night, and did one of the private massages. During the massage, another girl came in and out of the trip a couple of times to offer drinks. I left shortly after the massage and then discovered that they had attempted to run my credit card a couple of times - I never gave it to them. I'm pretty sure they slipped a few high denomination bills out of the wallet also. They will offer you gifts of alcohol but the end result is they will do everything they can to steal from you. Beware!
Post a review