Yanneko-Doyama International sec

- Osaka Brothels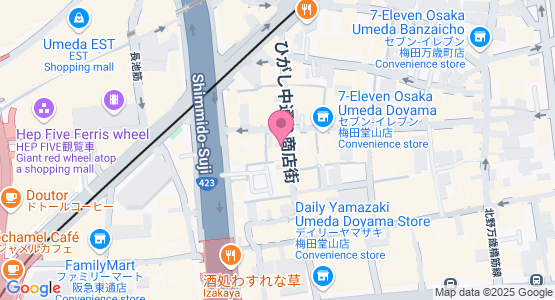 Description
Dear Customer.
Shop Blog
The most popular questions from the foreign guest.
"Visit & Out call" booking is now available from the "WhatsApp" "Telegram" "WeChat" "Kakao Talk" "e-mail" & "Phone".
◆WhatsApp / Viber◆ "+818047913141"
◆Kakao Talk◆ infocsc
◆Telegram◆ InfoCSC
◆LINE◆csc-osaka
◆WeChat◆ "CSC-Tom"  
◆ e-mail ◆ [email protected]
◆ Phone ◆ +81 6 6786 4399
Please send from entering the shop code "43993" to be sure first. 
請進入店鋪代碼為"43993",以確保先發送。
===========================
The available Reservations are required. By phone or e-mail, please make a reservation.
■Please send e-mail if possible from the wiki sex.
■Key drivers of the sex club, we believe that clarity of the fee. Our fee structure is kept in mind that it is a "clear".
■In the official web site, start a chat! Now Responsible than ever.
■Reservation is required for our services. E-mail or phone "I go now"!
■Regardless of the High-quality girls' level, the play charge is quite reasonable. The reason is that all the girls are "amateur." So, the "play" will become "RICH", as if they were lovers.
■Our salons place near UMEDA. (Doyama-cyou, Sonezaki. Kitashinchi)
■All are Japanese girls, High-quality amateur girls of more than 70 attendances every day.
■We started foreign-guest division of services, and please come visit us to play. Now is the time!!
■We have "In-call (Visitor) service"& "Out-call (Visit your accommodation) service"
■Out-call service is "Reservation-style"; 10:00 to 26:00 (Japan-time) Visitor service is 24- hour available. We have "Visitor service"& "Out call service"
■For in-call visitor, please send us an e-mail, "I go now"! Or call us to take event-discount!!
■TAXI fare discount event (for In-call visitor)
■Advance reservation event.(Out-call cilent, & In-call Visitor)
All the girls are very amateurs & Special high-quality. Our salon is a historic sexual-service salon in Osaka. We are legally licensed by the Public Safety commission. If you like this, "Health" &"Price", you can visit us with peace of mind.
Cute Japanese girls will entertain you with hearty hospitality. For payment, "Cash on delivery" is recommended. Although credit card is also possible, it will require a 20% service charge of course price. But, 20% charge is no need for case of cash payment.
◆Out-call (delivery) Service Agreements◆
1. SUMATA (Pseudo-intercrural sex) play, Oral sex, Blow job, Erotic massage, such as Lovers-play are all included in basic services.
2. Please check the official website, for the basic services.
3. Out-call service; delivery service is a "Option."
4. Please pay 2000yen plus the basic fee.  This is the companion of the Taxi fee.
5. Out-call (the delivery service) will be available from the longer than 60-minute course.
6. Day reservation will please "phone". And later the next day booking will please "e-mail".
7. If you demand "MOE costume" of Japan, we will serve for free; "High-school girl" , "School swimsuit", "School-gym clothes.", "Maid", "Nurse", "Kimono" or others.
Post a review