Klub Slon

- Ljubljana Strip clubs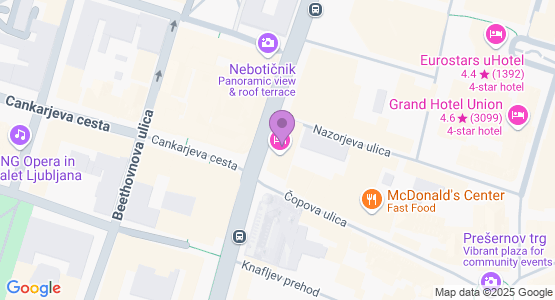 Description
Centrally-located adult entertainment club in town in the basement of popular Hotel Slon, this is also the tamest. The small group of girls, who you'll mostly find fully dressed, do a a few nightly topless cabaret shows. While lap-dances and the like are not offered here, when the girls are not dancing they are available for some personal interaction. Open 22:00-04:00.
CLOSED IN 2011
RomLover 29 August 2015
Atmosphere
Dancers
Location
Value

Klup Slon is closed & gone since 2011. Hotel has been refurbished & upgraded.
Post a review