Saxo Club Israel

- Haifa Strip clubs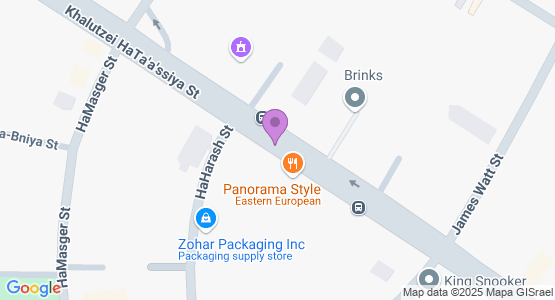 Rating
Add Review
Also Known As
Dixie Club Ltd
Telephone
Show Number
Mention WikiSexGuide 
Email
Contact
Open Hours

| | |
| --- | --- |
| Monday | 22 - 4 |
| Tuesday | 22 - 4 |
| Wednesday | 22 - 4 |
| Thursday | 22 - 4 |
| Friday | 22 - 4 |
| Saturday | 22 - 4 |
| Sunday | 22 - 4 |

Address
21 khalutsei ha-Ta'asIya St.
Location
View Map
How to Get There?
POSSIBLE EARNINGS:

Average earnings are minimum 2,000$ to 10,000$ a month and more, depending on girls individual performances. IF YOU WONT TO EARN LOT OF EASY MONEY mail photos and photo passport to:

[email protected]
Description
STRIP DANCERS WELCOM TO SAXO-CLUB Location: Israel / Haifa
ABOUT THE CLUB: SAXO IS A BUSY GENELMAN'S CLUB GOOD LOOKING GIRLS CAN MAKE LOT OF EASY MONEY EVERY WORKING NIGHT club & bar open for program every night 22:00 - 04:00 professional security - modern lights - good music - big round stage - 3 pole dancing - floor-show
Since its opening in summer of 2013, the Club has established excellent reputation in public, with its impressive luxury bar targeting high clientele and supporting positive and fair work atmosphere. Located centrally in the heart of Haifa town, the Club is in close to bar and club scene. Security levels are at its highest, during whole working hours, during the time of girls performances.
ACCOMODATION: Apartments located 10 min from club. One or Two girls in room, separate and double beds depending on room type.
TRANSPORT: Air ticket could be covered in case of a 2 months or longer duration contract. Free pick up from airport for all of our employees.
WORKING TERMS AND CONDITIONS: The club is searching solely for experienced and professional dancers. English speaking and other languages are a plus. Age limit is minimum 18 maximum 36 years old. Pole dancing skills are desirable. No shouting, no fighting, no vulgarity, no prostitution, no drugs. Girls are not allowed to exchange personal information with Club Clients.
CONTRACT & PAYMENT: Contracts are offered for a minimum of 1 month up to 12 months. Guarantee 2000$ USA per month. good looking working girls make much more money - average 7000$ a month.
COMMISSIONS: Commissions from drinks and dances paid daily,
Commissions from drinks and from dances: 5,00$ for Lady Cocktail (time spent with client 10 minutes) 13,00$ for lap dancing (time spent with client 5 minutes) -50.00-100,00$ for private dancing (time spent with client maximum 20 minutes) For champagne bottles commission ranges from 25$-45$ per bottle (time spent with guest from 25-45 minutes).
POSSIBLE EARNINGS: Average earnings are from 2,000$ to 10,000$ a month, depending on girls individual performances.
DRESS CODE & APPEARANCE: Sexy, elegant, long or short dresses, Bikini, Top-Less, Corsets and costumes welcome. Various show dresses welcome on stage. nice make up, jewelry and high heels are welcome. Groomed body, hair, and nails (manicure, pedicure) welcome.
STAGE SHOW, LAP DANCE & VIP LOUNGE: Stage show is topless for 1 song cca 4/5 time per night, music played by Club. Full Nude welcome for 5 last seconds Full nude Lap Dance is held in private rooms behind curtains, length of 2-6 songs (maximum 20 minutes). VIP Lounge are reserved for guests who oblige to order high value
DOCUMENTS: Valid passport Most European passports get free tourist visa at entering airports to Israel. Dancers must check that their nationality get automatic free tourist visa at airports.
IF YOU WONT TO EARN A LOT OF EASY MONEY mail photos and photo passport to: [email protected]

BEST REGARDES SEE YOU SOON IN ISRAEL Chiko Club Manager
Nearby Places
Haifa/Sex shops/Sex Life
View Map
We committed to deliver you great quality products for fair prices, while giving you great costumers experince with our kind and proffesional stuff that will give you advices and tips in general also! We will help you choose your next sex toy. Have fun :)...
Address: Aza street 5.
Haifa/Swinger clubs/Shokolad
View Map
We offer services for couples. Erotic massage for women or men or two at a time Our place is clean and beautiful. Our service is confidential. Мы предлагаем эротический массаж для пар. אנו מציעים שירותים לזוגות. עיסוי ארוטי לנשים או גברים המקום שלנו הוא נקי ויפה. השירות שלנו דיםקרטי...
Address: HaMaapilim 27.
Haifa north of Israel
Saxoclubmail.gmail.com 12 September 2015
Atmosphere
Dancers
Location
Value

SAXO IS A BUSY GENELMAN'S CLUB GOOD LOOKING GIRLS CAN MAKE LOT OF EASY MONEY club & bar open for program every night 22:00 - 04:00 professional security - modern lights - good music - big round stage - 3 pole dancing - floor-show
Post a review