redrose club

- Berlin Brothels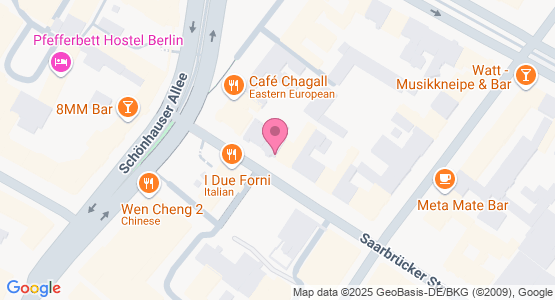 Description
It is a luxurious bar, we have many beautiful international women from Asia, Europe, Africa and all around the world. We have a lovely atmosphere and we cater to all your personal needs and provide service for you when you need it. The experience you will have is one you'll never forget, you can have the time of your lives with your Friends, we also do parties and shows for those who want to spice up their activities and enjoy their night in Berlin. To find us you can use U2 from Alexander Platz, only 2 stops from Penkow, or take a taxi to one of the finest nightlife clubs in Berlin, see you there!!
gentleman club Berlin
Patrick Grindlbean 16 August 2015
the girls gave me a good sex and make me so hard, this felt so good that i can#t remember the last time i have this feeling from a person and i can't resist taking different girls downstairs after i wanted to be going all night long, thanks girls for gave me a time of my life xxx
Girls are ok
Johnny 16 August 2015
Been there on Wednesday, there got 7 Girls there. They been ok to me, some wanna have a drink, but i refused them. I sit down an look at the show. The girls who dancing remove the bra, but not the slip. I wanted more, so i took Roxy down. She make a good performance in the room. She start to blow me up first, later i took her doggy. The shower is in the room, while i´ve took a shower, i could see, how Roxy lied down on the bed and start to playing on her self. Was quiet a scenery. Not to bad!
a nice unwinding experience
Nathan Libre 15 August 2015
Walking home from work I had the the thought of going to a bar to unwind, that's what the redrose is, it can be somewhere to have a good time ;) but it also can be somewhere to relax, have a nice cool drink during the summer nights
My world has been turned upside down
Desmond Penller 15 August 2015
from when i walked up to the door i was instantly attracted by a number of things, firstly the atmosphere was lovely and it had this unknowingly provoking feel that gave you goosebumps, secondly the girls here are every bit as international as the word is, they were all beautiful and had features that, well lets just say made me more than happy, along with the clean and sensational beds, this was a great holiday that i can't wait to take my friends to, so they too can share the moments i did :)
These girls know how to treat you ;P
Oscar Persinger 15 August 2015
I LOVE THIS PLACE <3 They treat you so right, God this place is sexy sexy sexy!!
This is the sexiest and Raunchiest place!
Liam Walken 15 August 2015
In all the time I've been here, I've never been anywhere like this, it is a one of a kind experience that will leave you wanting more ;)
I have never been anyway so sweeeet
Andrew Dennis 15 August 2015
This club is awesome mann, i absolutely love it, if you're in Germany and looking for a good time definitely come here!
beautiful in every sense of the word
Joe rarling 15 August 2015
This has to be the most beautiful and astonishing place I've been, no wonder people are calling it the best place to go if you're looking for a good time, a must see place
This Place Is HEAVEN.
Paul Caulford 15 August 2015
This has gotta be the best place evaaaa, it's great! I went here to relax, but this place has reinvigorated me! it's so clean and i don't think I've met nicer people than the girls here, they are also goddesses and i think i'm in love with every single one of them <3
Best stag do ever!!!
Thomas Parker 15 August 2015
When my mates told me that our stag do was gonna happen in Berlin i was hesitant at first, but after having spent the first night at The Redrose club, I think I might just settle down and live in Germany solely for this place!
Sexy and dirty ;D
Ben Rockwall 15 August 2015
I have been all around the world and never have I been to a place like this, it's sweet and sexy, as well as the girls know how to show you a bloody good time, I tell you that now;)))
The Best Club I've Been To!
William Witfield 15 August 2015
My experience at the redrose was amazing, it was the cleanest and beautifulest place i've been so far! The service was great ;) and the vibe was nice, it had a welcoming sense that once you stepped through the door, you just know that one of those girls is gonna take very good care of you, it was a night I'm going to remember for a long time, i urge anyone in Berlin who's looking for a good time to check this place out!
Post a review