Artemis

- Berlin Brothels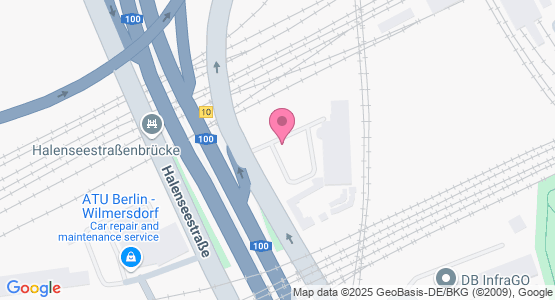 Rating
Add Review
Also Known As
Artemis - FKK Club Artemis Berlin
Telephone
Show Number
Mention WikiSexGuide 
Website
Open Hours

| | |
| --- | --- |
| Monday | 11 - 5 |
| Tuesday | 11 - 5 |
| Wednesday | 11 - 5 |
| Thursday | 11 - 5 |
| Friday | 11 - 5 |
| Saturday | 11 - 5 |
| Sunday | 11 - 5 |

Address
Halenseestrasse 32-36, Berlin
Location
View Map
How to Get There?
You can find here easily by train, S-Bahn or car. Every taxi driver knows Artemis in Berlin.
Description
The most famous brothel in all of Germany and Europe.
FKK Artemis is a vast, sprawling four-floor den of sin, beauties and lots of sex. It can serve up to 600 customers at a time, with 70 prostitutes.
It has a pool (with masseuses), 3 saunas, two cinemas and plenty of bar space, although the drinks will set you back 10 EUR for a beer. That's on top of the entrance fee (80 EUR) and whatever sexual acts you care to engage in, with half an hour of sex starting at 60 EUR.
Standard services include oral sex (no condom) and full sex (with condom). The premises are heavily regulated so if you are seeking something wild and a bit 'out there' as part of your services, you are going to have better luck hiring a Berlin escort.
The inside of Artemis was famously once described as a cross between mid-re 1990s Las Vegas and a cheesy British 'Carry-On' film. No doubt this will draw in the UK tourists! The brothel is and remains a hugely popular, if infamous, symbol of Germany's thriving sex economy.
Opening hours: 11am to 5am, every day.
Like always-the best
JonZon 19 October 2018
Top girls around the world. No need to have sex. Just to be in here is an experience of a life time.
Hit and miss
Brim 28 August 2015
The place is overwelling if you never been. Very beautiful naked girls everywhere. There's also plenty of loose robes so there's almost as much cock. The first girl was good and made me feel special the entire time. The second started just as sweet but once in the room just wanted me to cum asap. It may have been sudle but my time ended without me finishing. It is definitely something to try if interested but I won't be coming back.
Expensive
MagicMike 1 July 2015
This Artemis whore house is way too expensive for me. 80 euro entry fee would be fine if they would also serve free boose and not just soft drinks. Girls are better than hot and ask 60 euro.
Top place
JonZon 24 June 2015
I dont think anyone else can tell me Artemis is not in the TOP 10 brothels in the world. For sure it is a lot of money to pay 80 euro inside and then 60 euro per girl and only get the soft drinks. But I have to say it is an experience to see over 50 girls from Romania and other Eastern European countries in one whore house! Every single girl was beautiful! I am truly serious! There were no ugly or average looking girls
Awsome Place
Bulldog 25 March 2015
I really liked the place. It's relaxed and no hustle. Girls are really pretty and nice. Rooms are clean. I would recommend to every one to try this place at least once.
Post a review