Apricots Barcelona Camp Nou

- Barcelona Brothels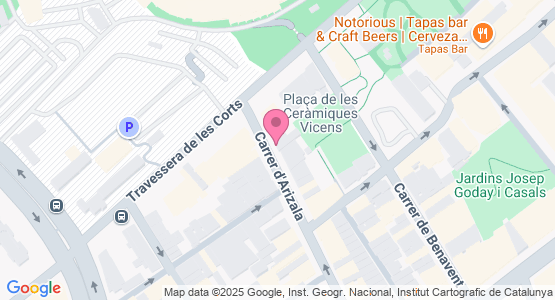 Rating
Add Review
Also Known As
Apricots - Arizala 74
Telephone
Show Number
Mention WikiSexGuide 
Email
Contact
Website
Open Hours
24/7
Address
Calle: Arizala 74, 08028 Barcelona
Location
View Map
How to Get There?
The nearest metro station is BADAL of the L5 line. By BUS: H8, D20, H10, N2, N3, N14
Description
Apricots Barcelona Camp Nou is located in the south of Barcelona. It is located next to FC Barcelona stadium, in front of hits 16 and 17. It is always a very quiet and unobtrusive street, except for the days when thousands of football fans will enjoy football matches. We invite you to visit us before, during or after games, or simply, if you come to know the Camp Nou any other day. Our brothel is the option you can choose if you don't want to enter the center of Barcelona to have a private meeting with a girl. As all Apricots whorehouses, this brothel has a discreet façade and find girls available every day at any time. And remember you can come or you can give service to your hotel or home. 30 minutes = 70€ 1 hour = 120€
Perfect. Fair prices & amazing girls
Franky76 7 June 2017
I went to Barcelona to attend a Congress and this place was located close to my hotel. I'd say that I found the club really comfortable and serious, clean and not expensive. The escort was just very pleasant. I would go there again.
One of the most popular of Barça
Jamie 86 7 May 2017
I've been to this club three times. It is one of my favourite and with a certain tradition. In Barcelona it is one of the most popular.
Quite & discreet
Tigius 9 January 2017
Located just in front of Camp Nou. It is one of the most popular in Barcelona and quite discreet. I have frequented it several times and I have had good experiences
Hot girls, near to Camp nou
Hans 4 August 2016
I was at the club a couple of months ago after a Barca game. It was a very good experience. The girls were nice and welcoming. Everything was clean, tidy and comfortable.
Post a review