Haima Bcn

- Barcelona Nightclubs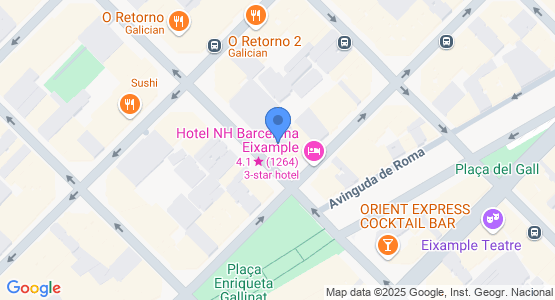 Description
If you are looking escorts in Barcelona, Haima is the best choice. The largest Barcelona group sexual entertainment.
If you are looking company and have a good time, trust the best girls Group of the city. For those who are interested in hiring an escort and do not know which to choose, there are tips that can be considered for our night of passion with a chaperone is the best or one of the best, which is why we can follow some tips.
Pareja curiosa
Haimabcn 22 November 2017
Mi pareja y yo buscábamos una experiencia nueva y la encontramos en el jacuzzi de vuestro club con una de vuestras chicas. Morbo, sensualidad y diversión. ¡Totalmente recomendable!
Las más bellas de BCN
Javigonzalez 20 June 2017
Hemos ido con mis amigos a conocer Urgell 150 y luego Numancia 12, ambos de Haima. Que pasada!! Las tías molan y los cubatas a precios accesibles. Gracias ;)
Excelent place and girls in Barcelona!!
Alfred79 20 June 2017
Thanks Haima Group for the amazing night in BCN city. My friends and I are very happy ;)
Post a review