Zanzibar Restaurant-Lounge

- Agadir Nightclubs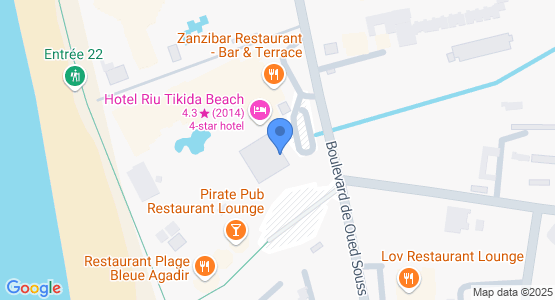 Description
Lounge.
Nearby Places
Agadir/Nightclubs/Papagayo Agadir
View Map
Review: Florin - I have been here. A very nice place full of girls trying to hook you up. They ask for 1500MAR but the best deal I got was 1000. I would have taken a girl to the hotel with price around 600 for 1-2 hours....
Address: Hotel Tikida Beach.
Post a review