Adelaide Online Adult Store

- Adelaide Sex shops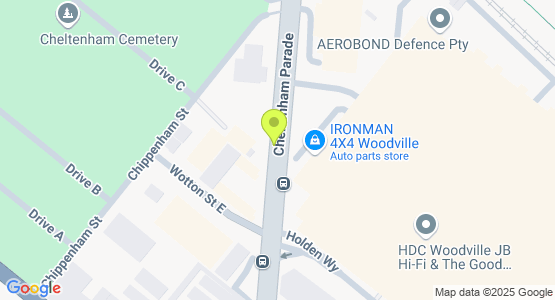 Description
Why shop with Adelaide Online Adult Store? www.adelaideonlineadultstore.com.au It's simple, because we are an online adult store located in Adelaide, we have significantly lower overheads than our competition. Therefore we can easily offer you the lowest prices, the fastest delivery and the best experience when buying your Adult products and sex toys.
BEST PRICE and SERVICE GUARANTEE – We sell our adult items and products at close to wholesale prices so if you find cheaper ones, we will match it! We are also leaders in customer service and offer 15 day easy returns. We are Adelaide's favourite Adult Store and look forward to helping you.
We do three things extremely well:
Fast Deliveries Discreet Packaging Excellent Customer Service
We sell the most popular adult toy brands in the World, including PipeDream, California Exotics, Doc Johnson, Fleshlight, We-Vibe and over 80 other brands. Our online adult shop has over 3000 products and includes many different kinds of sex toys. We are specialist in ranges for fetish, anal, bondage, lingerie, vibrators, health and personal lubricants.
If you want to enjoy sex more and want to enhance your sex life we are confident we have something for you.
ADELAIDE'S BEST DEALS ON ADULT TOYS!
We hope that you'll take the time to browse our website and all the different categories. Check out our ranges and brands.
We look forward to receiving your order. We are Adelaide's Online Adult Shop and look forward to serving you soon. ENJOY SEX MORE with us.
EXCELLENT CUSTOMER SERVICE
We have excellent customer service, with phone, live chat and email support. We are easy to deal with, are quick to respond and will go out of our way to help you. Put us to the test, we are sure you will be impressed.
We're Australian owned and operated, and our adult toy warehouse and packing centre is based in Melbourne, Australia. This means we can process orders faster and ensure our customers receive their orders promptly.
EXPRESS POST DELIVERY ON ALL ORDERS
All orders placed with us, are processed by us within one business day. We service all of Australia with the fastest delivery on adult toys in Australia.
FREE SHIPPING ON ORDERS OVER $100
Free shipping on orders over $100 or only $9.95 for orders under $100
Post a review