Yanneko-Wakayama International Sec.

- Wakayama Brothels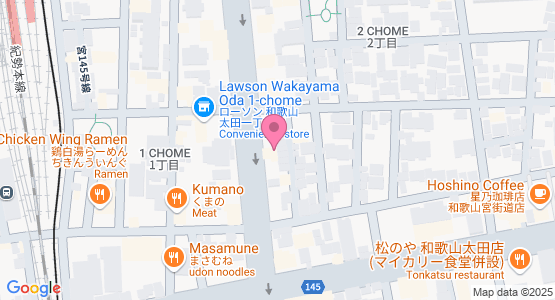 Rating
Add Review
Telephone
Show Number
Mention WikiSexGuide 
Email
Contact
Open Hours

| | |
| --- | --- |
| Monday | 10 - 2 |
| Tuesday | 10 - 2 |
| Wednesday | 10 - 2 |
| Thursday | 10 - 2 |
| Friday | 10 - 2 |
| Saturday | 10 - 2 |
| Sunday | 10 - 2 |

Address

201, 2-7-4 Ota Wakayama City, Wakayama 和歌山市太田2丁目7番4-201号

Location
View Map
How to Get There?
Just 3-minute walk from Wakayama Station!!! From the East gate of the Wakayama St., please turn to the second signal to the right!!!
Description
Shop code(Head title) "wakayama"
"Visit & Out call" booking is now available from the "WhatsApp" "Telegram" "WeChat" "e-mail" & "Phone".
◆WhatsApp / Viber◆ "818047913141"
◆Telegram◆ "@InfoCSC"  
◆WeChat◆ "CSC-Tom"  
◆ e-mail ◆ [email protected]
◆ Phone ◆ 81 6 6167 5059
You get 2000yen Discount Coupon NOW!!!
Limited-time Special Offer!! Come visit us NOW!!

Various plays are available including Blow-job or Hand-job!!  
The girls attend a shower before & after the play. 
The most historic "Sexual-Salon" in Kansai. Service girls are all amateurs, aged between 19 and 27 years old.
More than 60 girls attendance everyday!!

Our salons place near Wakayama station!!
ONLY Japanese Girls are serving you!!!
Your stay in WAKAYAMA WILL be so valuable!! 
The girls are Wonderfully Erotic, so we'd like only gentlemen to visit our place and have fun!!! 

100% legally licensed Adult-Entertainment place in WAKAYAMA.
If you like this, "Health" &"Price", you can visit us with peace of mind.  
Could you please make a reservation by phone or e-mail? 
And, inform us of your name & phone number please.
If not, your reservation cannot be completed unfortunately. 
Delivery (Out-call) services start to the major hotels of Wakayama area.    

■ Available between 10:00 & 26:00.
40min. Event Price 18000yen (In-call) 
60min. Event Price 23000yen (In-call) 
(Out-call service is +2000 of In-call service)

◆Out-call (delivery) Service Agreements◆
1. SUMATA (Pseudo-intercrural sex) play, Oral sex, Blow job, Erotic massage, such as Lovers-play are all included in basic services.
2. Please check the official website, for the basic services.
3. Out-call service; delivery service is a "Option."
4. Please pay 2000yen plus the basic fee.  This is the companion of the Taxi fee.
5. Out-call (the delivery service) will be available from the longer than 60-minute course.
6. Day reservation will please "phone". And later the next day booking will please "e-mail".
7. If you demand "MOE costume" of Japan, we will serve for free; "High-school girl" , "School swimsuit", "School-gym clothes.", "Maid", "Nurse", "Kimono" or others.

We are the member of "Foreigners Tourist Service Optimization Council" to eradicate the "Rip-Off" act in Japan
Post a review