Jin-ya Hattenba

- Tokyo Gay and lesbian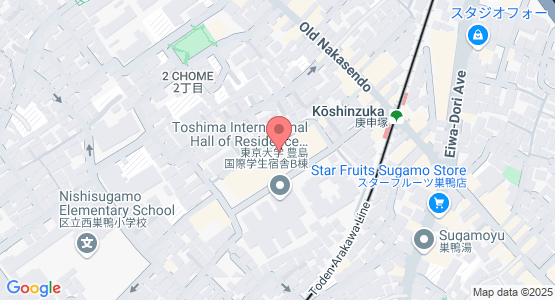 Rating
Add Review
Also Known As
Jinya
Open Hours

| | |
| --- | --- |
| Monday | - |
| Tuesday | - |
| Wednesday | - |
| Thursday | - |
| Friday | - |
| Saturday | - |
| Sunday | - |

Address
2-30-19 Toshima-ku, Ikebukuro Ni-Chome
Location
View Map
How to Get There?
Walking distance from Ikebukuro Station, travel west underground to Exit C1.
Description
Unpretentious, and clean gay sauna and inn. It has always welcomed foreigners (place been open since 1973!) and so it also attracts gaisen (people who like foreigners). From Ikebukuro Station, travel west underground to Exit C1. Walk ahead four more blocks and look for the Jinya sign on an electric pole (there are signs like this pointing to Jinya all over the neighborhood). If the underground passageway is closed, exit the Station from the escalators leading up to the main West entrance. Walk directly perpendicular from the Station, along the main road, about 10 blocks. Turn right and follow the crooked alley for three blocks. Jinya is on the left, just before the main road. Enter and remove your shoes, put them into a shoe locker (free) and get an entrance ticket from the dispensing machine (still Y$2,200. at this update). Five mixed rooms, the one in B/F plays gay videos before sleeping hours. Nude sunbathing is allowed on the roof in good weather. Nice, hot Japanese style bath and small dry sauna room in B/F (bath closes for cleaning from 11:00-15:00 daily, so be sure to bathe before 10am if you've stayed the night). They also have more expensive private rooms, but the fun happens in the communal rooms, especially after midnight when the trains stop running and tipsy gay business people book in for the night.
Post a review