Pussycat Lounge

- Tel Aviv Strip clubs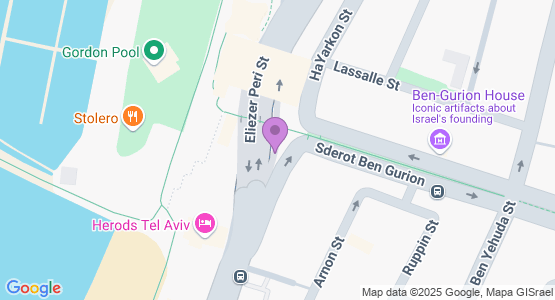 Description
The Pussycat Club has been active for 12 years and is considered to be the club with the most beautiful and professional strippers in Israel, all of whom are also professional models. The club specializes in hosting bachelor parties and private parties for any purpose and invites you to visit any day of the week. The Pussycat Club is located in Atarim square in the Coliseum Club in Tel Aviv and provides lighting and sound that meet the highest standards in the world.
The Lightly Braised Turnip: " To put it mildly, the Pussycat Lounge is the most architecturally significant strip club in the world "
Hot girls.
JonZon 8 October 2015
Atmosphere
Dancers
Location
Value

Hot girls. Right at the Marina near the city centre and easy to find. I think most girls were Russians!
One word: WOW!
Vicnahum 7 October 2015
Atmosphere
Dancers
Location
Value

The best strip club in Tel Aviv!!! Very recommend! Beatiful stripper!
Post a review