Lyell Video & News

- Rochester (New York) Sex shops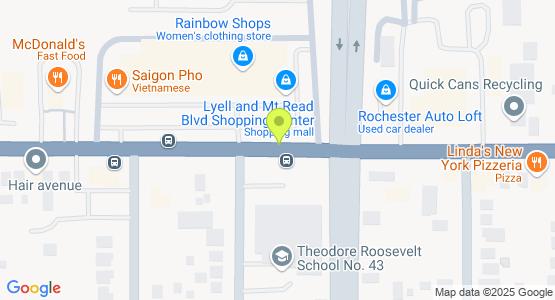 Rating
Add Review
Telephone
Show Number
Mention WikiSexGuide 
Open Hours

| | |
| --- | --- |
| Monday | - |
| Tuesday | - |
| Wednesday | - |
| Thursday | - |
| Friday | - |
| Saturday | - |
| Sunday | - |

Address
1338 Lyell Ave, Rochester, NY 14606, United States
Location
View Map
How to Get There?
(Mt Read Blvd)
Description
Adult shop.
Are they still open?
IPhone 7 14 October 2015
Inside Lyell Video is a "Membership Lounge", towards the back of the store is a somewhat homemade small-theater. The rest of the store is your typical ABS, with Videos, Adult Toys & Magazines. The membership costs $10, they will give you a ticket and it's good all day (opening hours are 9:30AM to 7:30PM). The theater is about 18' x 35' and features a 10' screen. There are 6 rows of 6 cinema style seats (34 seats in all) with a single aisle splitting it all in half.
Post a review