Jockey Club

- Riga Strip clubs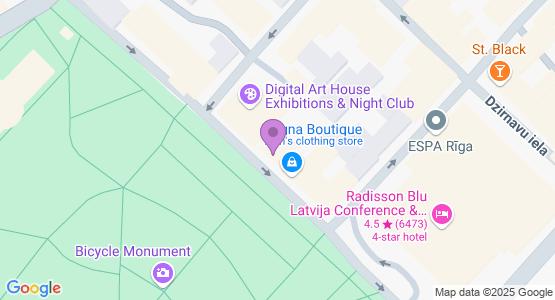 Description
Jockey Club is an intimate, elite nightclub in Riga with Scandinavian atmosphere, which combines the comfort and exclusivity of luxury lounge.
Nearby Places
Riga/Strip clubs/Night Club Imperial Riga
View Map
Imperial Night Club location is in Riga, the capital city of Latvia. We feature beautiful, sexy ladies to entertain and party with. Men and women enjoy our relaxed and neighborhood atmosphere.Everyone has a good time and the ladies are always down to earth and ready for a good time. Club IMPERIAL ha...
Address: Blaumaņu iela 9.
Riga/Sex shops/SexyStyle
View Map
Spice up your sex life with Sexy Lingerie, Sex Toys, Fetish and BDSM accessories, Lubricants and Gifts. We also have great assortment of Boots and High heels, Vibrators and Dildos, Masturbators, Handcuffs and Whips, Pheromone Cosmtetics, Erection Stimulators and Massage Oils....
Address: Kr. Barona iela 33a.
Post a review