G-Spot Pattaya Gogo

- Pattaya Strip clubs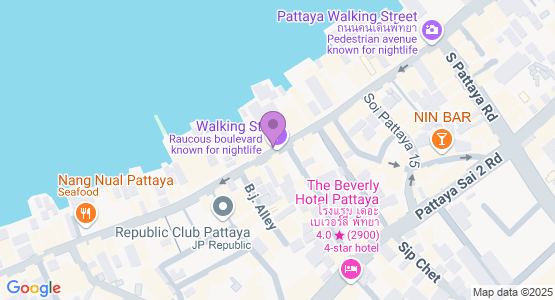 Description
Open Every Day 20.00 to 3.00 am 50+ Sexy Girls On Stage All night!
G-Spot is located in the heart of Walking Street in between Soi 14 and Soi 15 and is a fabulous all new go-go bar with a red and gold décor inspired by Iron Man and the original G-Spot that was in Nana Plaza Bangkok. As you enter G-Spot you will be greeted by our polite professional staff who will guide you to a seat, or you can chose! You will see there are two stages here for double the fun with around 50 show girls! The bar area is ultra-modern and the Iron Man theme is a very distinctive décor for a stylish go-go club.
Nearby Places
Pattaya/Strip clubs/Windmill Pattaya Club & Gogo
View Map
Windmill is known to be the naughtiest A gogo bar in Walking Street Pattaya. A great Ago-go bar to meet a sexy Thai girl of your dreams. Our Philosophy is simple, we run a great club and like to have fun. Our motto "pussy without attitude". Since 2004, we have consistently been one of the top Ago-...
Address: 29/79, Moo 10, Soi Diamond Pattaya, Chonburi Thailand.
Top quality girls and amazing fun
JonZon 3 November 2016
Atmosphere
Dancers
Location
Value

This is the one of the best or maybe the best club in Pattaya. Amazing ladies. Cheap drinks and lots of fun for all night. Very safe club and in perfect location on the Walking Street Pattaya! MUST VISIT!
Post a review