Oak Lawn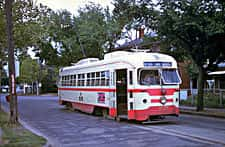 About
Oak Lawn is known for its good restaurants, as well as its many bars and clubs, in particular those catering to the LGBT community of Dallas. Running through the center of Oak Lawn from downtown to Love Field is Cedar Springs Road, which has housed the center of the Dallas gay community for over 35 years at the intersection of Cedar Springs Road and Throckmorton Street.
History
Oak Lawn became a magnet for the counterculture movement in the late 1960s due to its inexpensive apartments and its proximity to Lee Park. Homosexuals settled in Oak Lawn around the same time because the hippies were generally more tolerant of gay people than the rest of the city at the time. By 1980 Oak Lawn became Dallas's "gayborhood," with the intersection of Cedar Springs Road and Throckmorton Street as the center of the gay community. Cedar Springs Road had many bars, clothing stores, gift shops, and restaurants with gay themes.<ref>Fleck, David. "Closing time for Crossroads, center for gay activism."
Culture
Oak Lawn is considered to be the epicenter of Dallas/Fort Worth Metroplex's gay- and lesbian-culture. Cedar Springs Road, between Oak Lawn Avenue and Wycliff Avenue, has numerous businesses, retail establishments, restaurants and night clubs catering to the LGBT community. The area has some of Dallas' most renowned gay bars and nightclubs, including Station 4 (formerly The Village Station), The Brick, Woody's (formerly Moby Dick's), J.R.'s, Sue Ellen's (recently opened in the Throckmorton Mining Company's old location), The Mining Company (recently opened in the former location of Sue Ellen's), Havana, The Round-Up Saloon, Drama Room (formerly Mickey's and BJ's), Alexandre's (formerly After Dark), Illusions(now closed), Pekers (formerly The Side 2 Bar and Phases), Zippers, BJ's NXS (formerly Crews Inn), Pub Pegasus, The Hidden Door, The Tin Room, Level Bar and Grill (formerly Rush), Cross Bar, and The Hideaway, which closed in 2009, most of which are located along, or close to, Cedar Springs Road. Oak Lawn is contiguous with the Dallas Design District, and so much of the area conveys a very "artsy" and upscale feeling. The sight of Rainbow flags hanging in front of businesses and homes and same sex couples holding hands and showing public affection is very common here.
The area also hosts some of the larger city festivals including the annual Halloween street festival, Gay Pride parade, and Easter in the Park at Lee Park.
See Also