Strip clubs in Malaga

- Spain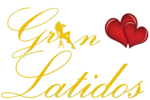 If you are thinking to spend your day in style, there is nothing better than Gran Latidos, offer good service at a good price . All you want is our goal. Your dream is ours.Si estas pensando de pasar tu dia a lo grande, no hay nada mejor que el GRAN LATIOS, ofrecemos un buen servicio con un buen p ...
Lesbian shows and live nudes every day. Also private rooms for fun. Prices: 30min costs 60 - 80 euros.
Calle Fidias, 9