Lapa
Lapa is one of the best sex destinations in Rio de Janeiro, Brazil. In Lapa you can get easily laid with local girls. In Lapa there are hundreds of small bars where young crowd is drinking until late night.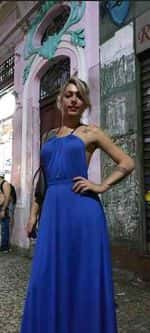 Lapa has also street hookers and prostitutes hanging around the streets. Lapa has many short-time hotels to go with prostitutes and why not also with a nice young local girl. Lapa is also famous about transexual prostitutes also called T-girls in Brazil. Many transexual sex workers are in Lapa for money. Trannies in Lapa cost from 50 to 200 reals. They have rooms in the bar street areas.
In Lapa it is really easy to get laid. Many young girls can speak English and are hunting for western guys. You just need to buy some drinks for the girls and you might get lucky.
Transvestite prostitutes are at the corner of Av. Gomes Freire & Rua do Rezende. More trannies in Lapa area can be also found from Gomes Freire and on corner with Av. Mem de Sa and R. Riachuelo. District of Lapa in Rio de Janeiro has mostly only transsexual prostitutes. Cost is R50 to R200 for a t-girl and a room. Short-time fuck rooms in Lapa may be a bit nasty.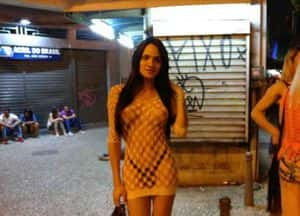 Brothels in Lapa
Most well known transsexual brothel in Rio is located in here.
Address: Avenida Mem de Sá, 93 - Lapa, Rio de Janeiro - State of Rio de Janeiro, Brazil
It is a pink building with 2 floors. There are t-girls standing in the alley and nearby corners any given time, but many more at night. This is a great spot to find sex as you do not need to pay extra for the room. You will negotiate the price with the girl or transsexual prostitute and then she will take you to this brothel.
Other transsexual prostitute hot-spot in Lapa, Rio de Janeiro is in here.
This is the intersection of Av. Gomes Freire and R. do Rezende. Transevestites at this area usually ask around 100 reals and take you to the nearby short time hotel where maximum of 2 hours cost another 100 reals. T-girls in this are use mescaline, cocaine and other drugs quite openly so be a careful as they could be a bit agressive.
See Also