Brothels in Jakarta

- Indonesia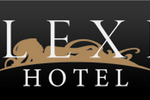 Play bar, Bathouse Spa, XiS Karaoke. Ancol, Jl. R. E. Martadinata No. 1. Jakarta Utara 14430. The Hotel Alexis is not really a hotel, it's more like a brothel. You've got a good club downstairs, The Play, with house/progressive music and sexy dancers, and a very select lounge/spa on the seventh floo ...
Jl. R.E. Martadinata No 1
Sexy dancers doing striptease almost all night long (at least on weekends), and they go fully naked. You may have ten of them on stage at the same time, with girls (prostitutes only) walking around everywhere, many of them wearing only lingerie or bikinis. Entrance fee for the Lounge is Rp. 125,000, ...
JL Gajah Mada, No. 13