Numancia 12

- Barcelona Nightclubs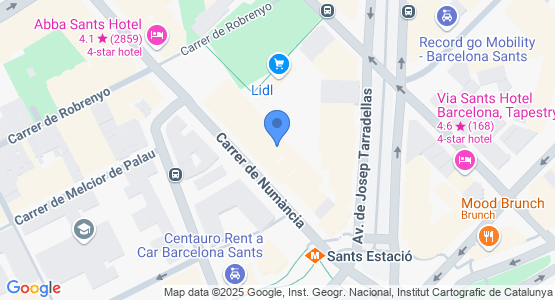 Description
Club Numancia 12 the magic of love. The pleasure of the night in Barcelona.
One of the best known local in Barcelona Numancia 12 is a club hostess administrative leave, a few meters from the station Sanz, perfectly connected for your comfort. Since opening our local has been characterized by a very loyal and steady clientele. Decorated in a modern style, you'll identify ourselves by our glamorous colors and atmosphere very fashion. In our S-shaped bar and bright fuchsia color, you will find a wide variety of drinks that you can enjoy together with our girls or alone, plus a fantastic selection of music. Each room has the highest comfort, including several suite featuring Jacuzzi, showers, large double beds, a pack of towels, sheets wrapped sanitized vacuum and many more amenities to offer a perfect sexual experience at all levels.
Avoid like the plague
CaptainSplooge 29 June 2018
Do not visit this club. My drink was spiked by the first girl to talk to me. I have no idea what the drug was but it was absolutely horrible. I fronted 120 euros for an hour, which was thoroughly wasted by the girl. I was pestered non-stop to buy her drinks at outrageous prices. As my drink had been spiked, I accepted, but left when I was pressured to buy one drink for 440 euros. No joke. They stole nearly 500 euros off me via spiking my drink and pressuring me like this. This place is a scam.
Post a review