Apricots Barcelona City Center

- Barcelona Brothels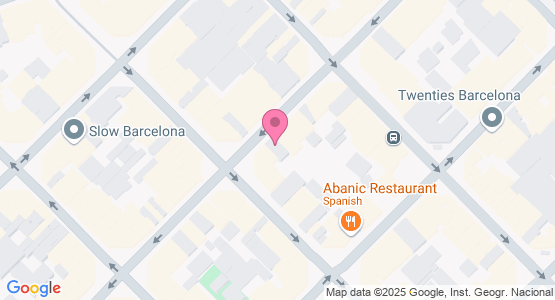 | | |
| --- | --- |
| | Female workers |
| | Male workers |
| | Transsexual workers |
| | Beer |
| | Wine |
| | Full bar |
| | Shower |
| | Sauna |
| | Jacuzzi |
| | Swimming pool |
| | Snacks |
| | Lunch |
| | Dinner |
| | Buffet |
| | Smoking area |
| | Towels |
| | Condoms |
| | Lubricants |
| | Parking lot |
| | Credit card |
| | |
| --- | --- |
| Sex workers | 15-20 |
| Sex worker ethnicity | International |
| Sex 30 min | 70 |
| Sex 45 min | 90 |
| Sex 60 min | 120 |
Description
If you are in the Eixample district of Barcelona and looking for girls, you can go to our Apricots City Center brothel located in Còrsega street 252 A. Below Diagonal Avenue between Calle Balmes and Enrique Granados, a central area where you can enjoy a newly released facilities and as always, with a very discreet façade.
Spicy experience!
Franky76 27 July 2017
Perfect location in a really cool area, smart restaurants and clubs. Girls are spicy apricots!
Nice and trustworthy club
Jamie 86 7 May 2017
I recently had a good experience with Emma, it was the first time I tried this club. The good thing is that you can arrange a date with a girl on the web and choose the schedule. Comfort and seriousness.
Excellent service to my Hotel!
Hans Bau 9 January 2017
I have not been to this club, but I usually make appointments with their girls at home...Excellent service!
100% Recommended
Frankie 6 September 2016
Located in the city centre near discos. Hot girls, great service. Good prices
Nice Apricots!
Tigius 4 August 2016
I've been in Barcelona a few days and I've gone to this club. It's one of the best in the area: near pubs, hot girls, involved, dedicated. The club is clean and comfortable
Amazing girls
KJameson 11 December 2015
Behind this facade so discreet are some of the best escorts in Barcelona. If you can go there, don't miss it!
Post a review