Mobile
Mobile sex guide advises where to find prostitution, hookers, brothels, erotic massage parlors and escorts in Mobile, Alabama.
Mobile is a city in the state of Alabama in the South of the United States of America with almost a half million people in the metro area. Mobile is a historic, diverse port city with a strong southern culture and heritage. The original capital of French Louisiana, Mobile is home to the oldest Mardi Gras celebration in the United States.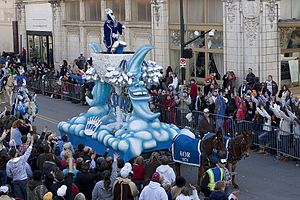 Sex Scene and Prostitution
In Alabama, it is a crime to buy or sell sex, attempt to buy or sell sex, make money from prostitution, or help others engage in prostitution.
A person commits the crime of prostitution in Alabama by participating in any sex act or sexual contact in exchange for money or anything else of value. Both sellers and buyers of sex can be prosecuted under Alabama's laws.
Under Alabama's laws, it is also a crime for anyone to: solicit or compel another person to commit prostitution agree to engage in prostitution, or give or accept money (or anything else of value) for prostitution.
For example, someone who asks to buy sex or agrees to pay for sex could be prosecuted for prostitution, even if the sex act never takes place.
Red Light Districts
There is no specified Red-light district in Mobile, AL like the ones in Europe and Asia. You can still find many hookers loitering in the streets and internet prostitution is booming.
Prostitutes and Sex Workers
In 2013 a two-day undercover operation with members of the Mobile County Street Enforcement Narcotics Team and Mobile Police Department's narcotics and vice units resulted in the arrest of 16 women and 17 men, an MPD spokesman said. Link to youtube video: Prostitution problem in Mobile, AL
Street Hookers
Usually streetwalkers at Mobile, Alabama charge $20-$40 for hand-job, $20-$50 for blow-job and $40-$80 for sex.
See also: How To Pick Up Hookers in North America
Where to find Street Prostitutes in Mobile, AL
Commercial areas like Airport and Hillcrest and residential street corners like Marine and Palmetto in Oakleigh have always some prostitutes. A block up, at Broad and Palmetto is where Pastor Brenda Westry's church sits. It is also area popular with hookers.
There is quite a bit of street walking and waving along McVay between Govt Blvd and DIP. Timing, as always, is the key.
Congress Street near Ann Street.
Intersection of Adams and Gaston streets.
Intersection of Lyons and Gaston streets.
Congress Street at Cuba Street.
Congress Street at Kennedy Street.
Strip Clubs & Lap Dance
251-479-8179
3106 Airport Blvd Mobile, Alabama
Club Type: Pastie
Cookies-N-Cream - Gentlemens Club
251-591-5146
6673 Theodore Dawes Rd Mobile, Alabama
Club Type: Nude
251-666-7020
4115 Government Blvd Mobile, Alabama
Club Type: Topless
Diamonds Exclusive Men's Club
251-342-6460
4664 Airport Blvd Mobile, Alabama
Club Type: Topless
251-666-9843
5344 US-90 W Mobile, Alabama
Platinum Gentlemen's Club
(251) 653-9993
7251 Theodore Dawes Road Mobile, Alabama
Club Type: Topless
Brothels
Erotic Massage Parlors
Looking for Mobile massage parlors? We have compiled a list of the most popular massage parlors in Mobile, AL. You can use this directory to find top Mobile massage parlors and spas.
Most massage parlours will offer extra services. Handjob costs usually $20-$50, blowjob costs $40-$80 and sex costs $60-$150 extra.
Massage Parlour Locations
Win Spa 251-665-7388 5256 Highway 90 W Mobile, AL, 36619
$ 60 / 1hour Korean massage
New Star Sauna 251-653-8877 5675 HWY 90 W Mobile, AL, 36582
$ 60 / 1hour Asian, Korean massage
Ocean Sauna 251-476-8069 3108 Airport Blvd. Mobile, AL, 36606
$ 60 / 1hour Korean massage
Unique Spa 251-478-2000 3223 Springhill Ave Mobile, AL, 36608
$ 60 / 1hour Asian massage
Healing Center 251-479-0140 2206 Airport Blvd, Ste G Mobile, AL, 36606
$ 50 / 1hour Chinese massage
Amy's Therapeutic Massage 251-209-5555 1774 Harrington Wy Mobile, AL, 36695
$ 60 / 1hour Asian massage
Live Sex Cams
Can I watch Live Cams in Mobile? - Yes, you can! Basically you can watch our online live sex shows for free anywhere in the world if you're connected to internet. You can choose any girl from our trusted Live Sex Cams! Join to get 10 free private teasers and 9.99 credits for free!
Live Sex Cams are booming at the moment. Webcam models can be found from all over the world and you can find girls, guys, trannies, couples and groups of different ages performing to you. Watching live sex shows is usually free, but if you buy some credits, you will have much better chances to see adult action as desired! It's possible also to hire a webcam model to a private chat room where you can ask the person to fulfill your fantasies.
Dating
Dating in Mobile can be a bit tricky due to cultural differences, so your best bet is to sign up for a dating site before your trip so you can meet a few locals ahead of time. AdultFriendFinder.com, for example, lets you meet local members in Mobile and get to know them on a personal basis before you arrive. Take advantage of features like live chat rooms and member webcams so you know who you are chatting with before arranging a face-to-face meeting. Since time in your destination may be limited, get to know each other's desires beforehand so when you do meet, you can skip the awkward introductions and start having some real fun.
Transsexuals / Shemales
Thousands of trannies all around the world are making their living by acting as a webcam model. You can watch transsexual live sex shows also in Mobile as long as you have internet connection.
Check it out: Tranny Live Sex Video Chat
Gay and Lesbian
Gay modeling in internet is getting more popular all the time and it's a big market alongside with gay porn. You can watch live gay sex shows also in Mobile as long as you have internet connection.
Check it out: Gay Live Sex Video Chat
Downtown Mobile's favourite gay dance club, the two-floor B-Bob's (213 Conti St., 251-433-2262) club has a quieter lounge on the ground level and a livelier space upstairs with a dance floor and show bar with DJs and sexy drag shows. It's in the city's small, unofficial gay quarter, right in the heart of the downtown and just steps from two other popular Mobile gay bars, Gabriel's and Bacchus, plus a number of restaurants.
Gay Clubs
B-Bob's Something for everyone Downtown Historic District - 213 Conti St , Mobile, AL
Gabriel's Downtown Community-minded bar Downtown Historic District - 55 S Joachim St , Mobile, AL
Club Insanity High energy ultra-lounge Downtown Historic District - 310 Dauphin St , Mobile, AL
Midtown Pub French Quarter-style bar Midtown - 153 S Florida St , Mobile, AL
Bacchus Video bar Downtown Historic District - 54 South Conception Street , Mobile, AL
Saunas & Bathhouses
Sexual Services for Women
Sex Shops and Adult Stores
If you don't feel like visiting or cannot find any local sex shops in Mobile, you can easily order adult products from Online Sex Shop.
Escort Services & Agencies
Sleeping
Hotels and motels on the I-65 service road are very popular with prostitutes. Example Red Roof Inn located at 33 I-65 Service Road, I-65 at Dauphin Street, Exit #4, Mobile, AL 36606 usually have many hookers in the hotel and nearby.
Stay Safe
See Also